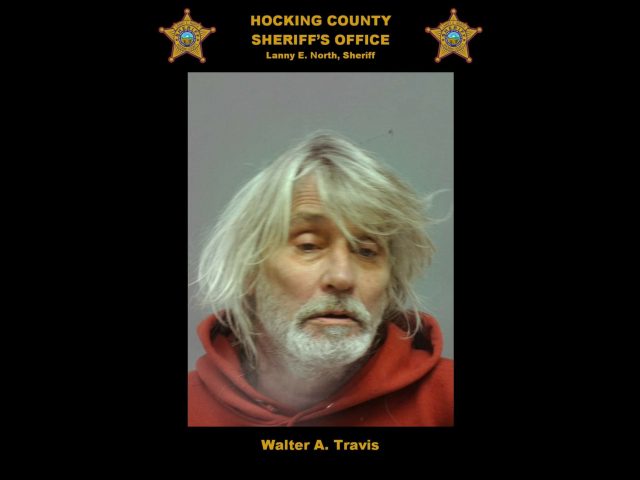 Hocking County OH- On Sunday, January 10th, the Hocking County Sheriff's Office received two requests to conduct a wellbeing check at a residence on Big Pine Road on a male who had made suicidal threats over the phone. Both callers stated that the male was armed with a firearm and was going to use it to commit suicide. The callers stated that the individual was upset over a recent OVI arrest which had occurred the day before which was a felony, due to how many prior OVI's he had.
As deputies and Ohio Department of Natural Resources Park Officers arrived on scene, they heard multiple gunshots coming from residence. The proceeded on foot towards the house were they observed a male, who appeared to be heavily intoxicated, standing on an elevated deck.
Once the male observed the officers, he immediately began to scream at them and told them to shoot him. Deputies instructed the male to put the weapon down and raise his hands. The male went inside the residence and came back out with a shotgun and demanded that the officers shoot him.
As officers were speaking with the male, he fired the shotgun into the air and racked another live shotgun shell into the chamber and repeated his demand to have officers shoot and kill him. As deputies were trying to speak with him, he fired two additional rounds into the air before throwing the gun off of the deck.
The male then walked back into the house and out into the garage where he was taken into custody by deputies.
Walter A. Travis, 57 of Logan, was arrested and charged with Having Weapon While Intoxicated, a Misdemeanor of the 1st Degree. He was transported to the Regional Jail to await his arraignment in Hocking County Municipal Court and have a mental health evaluation conducted.
Additional and felony charges are likely to be presented to the Grand Jury at a later date.