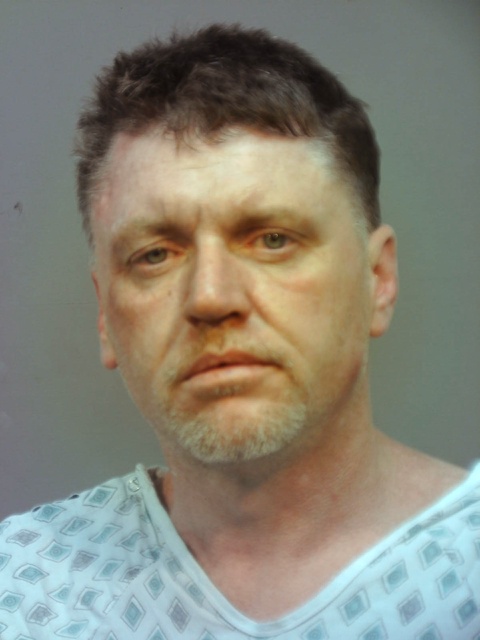 Hocking County OH- On Monday, April 27th, a Hocking County Sheriff's Office deputy observed a truck driving in Haydenville which was believed to be involved in a shooting incident earlier in the month.
The deputy attempted to get behind the vehicle and run the license plate and the vehicle fled on Purdum Road at a high rate of speed. The deputy pursued the vehicle which turned onto State Route 595 and then onto State Route 278, into Carbon Hill and continued onto Carbon Hill – Buchtel Road.
The Athens County Sheriff's Office, Nelsonville Police Department, Hocking College Police Department and Ohio State Highway Patrol were contacted to assist in the pursuit.
Officers from the Nelsonville Police Department successfully deployed spike strips on Carbon Hill – Buchtel Road, which flattened the trucks two front tires, but the truck continued to flee.
The truck continued on State Route 78 into Nelsonville and came to a stop on State Route 691 on the bridge crossing the Hocking River. The male driver then exited the truck and jumped into the Hocking River headfirst and began to swim away.
The male exited the water onto the riverbank a short time later and deputies chased the male on foot over a mile and a half through flooded fields and back into the river.
The Nelsonville Fire Department was requested to respond with their swift water rescue boat and assist with the apprehension of the suspect and extraction of officers and the suspect from the swift waters of the river.
The suspect was taken into custody without incident and had to be transported to the hospital due to hypothermia concerns. After his release he was transported to the Regional Jail to await arraignment in Hocking County Municipal Court.
A search of the vehicle resulted in the seizure of a loaded firearm and a large amount of suspected methamphetamine and heroin.
Jimmy L. Taylor, 49 of Rockbridge, was arrested and charged with Failure to Comply with the Order or Signal of a Peace Officer (fleeing and eluding), a 3rd Degree Felony, and Having Weapons Under Disability, a 3rd Degree Felony.
Additional charges are likely to be presented to the Hocking County Grand Jury at a later date.
Hocking County Sheriff Lanny E. North would like to personally thank the deputies, patrolmen, troopers and firemen that responded to assist with the incident. Without their assistance and support, the suspect would never have been apprehended and a dangerous felon would still be at large.