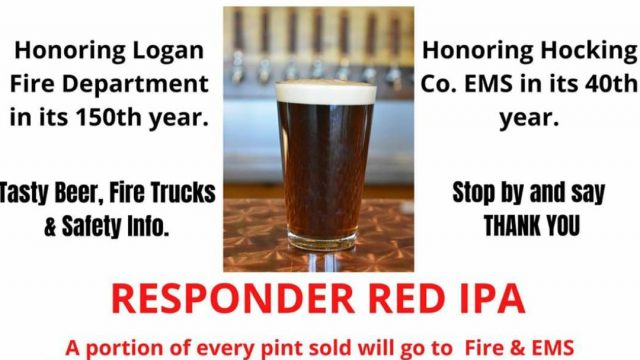 Hocking County OH- Brewery 33 Hocking Hills LLC has announced the name of a new beer being released 6:00P.M. Thursday May 21, 2020 at B33.
RESPONDER RED IPA
LOGAN FIRE AND HOCKING COUNTY EMS WILL BE ON HAND TO CELEBRATE THE BEER WE NAMED AFTER THEM!
See you Thursday? Indoor Taproom open the same day!