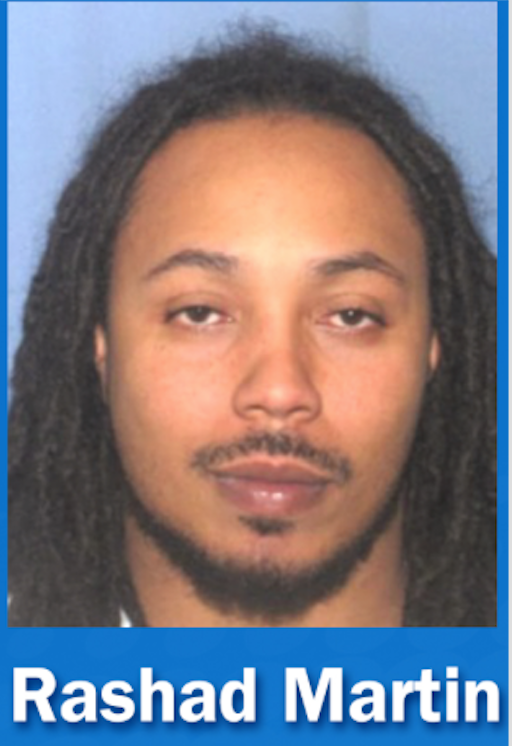 (LANCASTER, Ohio) — Ohio Attorney General Dave Yost announced that the head of a methamphetamine trafficking ring based in Fairfield and Licking counties has pleaded guilty.
Rashad Martin entered a guilty plea to four felony counts of drug trafficking, a third-degree felony count of having weapons under disability and a first-degree felony count of engaging in a pattern of corrupt activity. Martin will be sentenced to 14 years in prison with a mandatory 11-year term and is required to forfeit $22,000 and six firearms.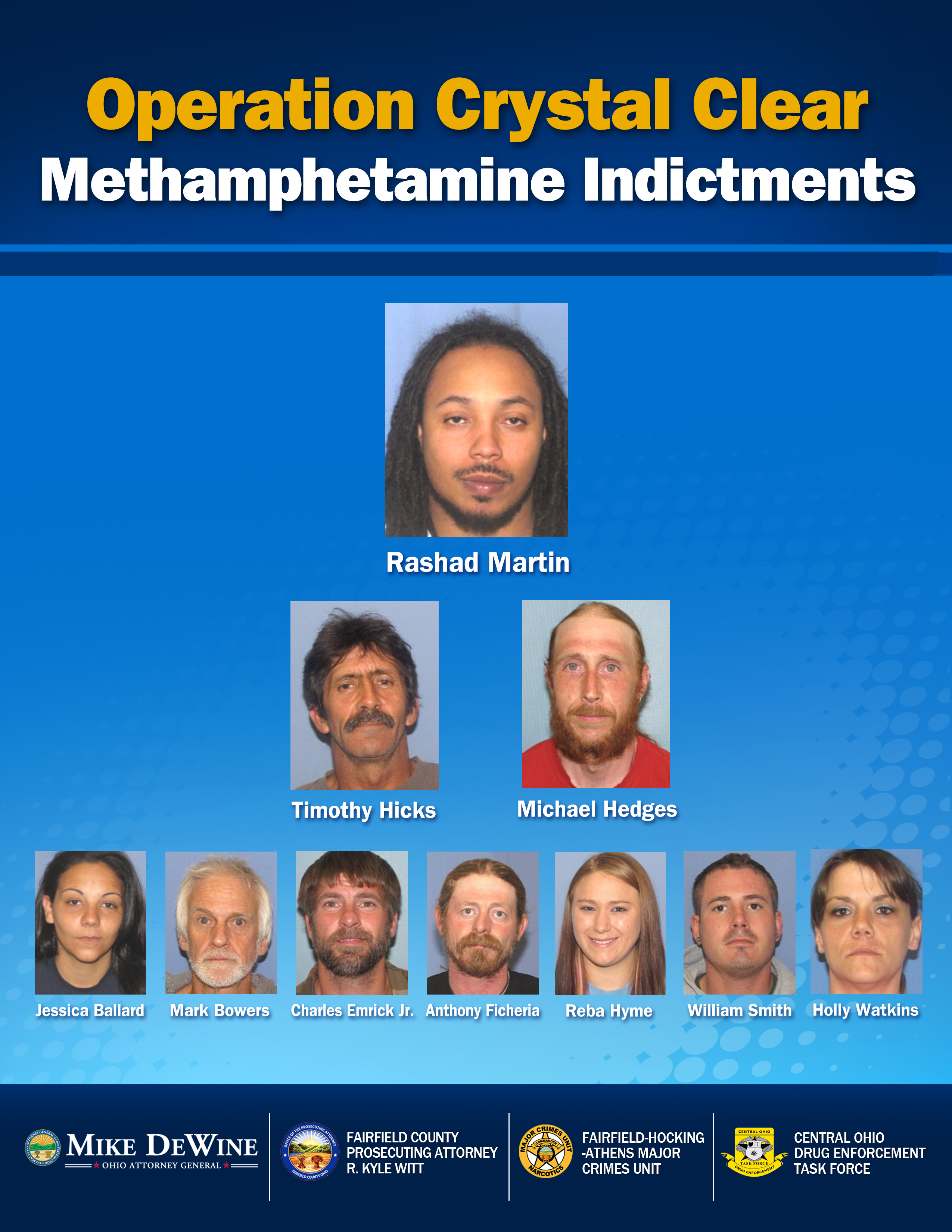 "The best way to kill a snake is to cut off its head," Yost said. "Today's 14-year sentence accomplishes that for this crime ring."
Martin was identified as the head of a major methamphetamine organization following "Operation Crystal Clear." The five-month, collaborative investigation into the sale of methamphetamine in Fairfield and Licking counties led to the June 2018 indictment of ten people and the seizure of methamphetamine, firearms, cash, vehicles and stolen property.
The following law enforcement agencies collaborated on the investigation: Fairfield-Hocking-Athens Major Crimes Unit, Central Ohio Drug Enforcement Task Force, Ohio Bureau of Criminal Investigation, Ohio State Highway Patrol, Circleville Police Department, Lancaster Police Department, Logan Police Department, Athens Police Department, Ohio University Police Department, Athens County Sheriff's Office, and United States Drug Enforcement Administration Columbus District Office.
The Special Prosecutions section of the Ohio Attorney General's Office prosecuted the case with the Fairfield County Prosecutor.
Other suspects facing drug charges as part of "Operation Crystal Clear" are:
Jessica L. Ballard, 28, Lancaster
Mark E. Bowers, 62, Groveport
Charles C. Emrick Jr., 37, Newark
Anthony A. Ficheria, 43, Hebron
Reba L. Hyme, 23, Lancaster
William B. Smith, 33, Lancaster
Holly J. Watkins, 37, Lancaster
Over the course of the investigation, authorities served search warrants in Lancaster, Pataskala, and at the "Haunted Farm," a Halloween attraction on Old Millersport Road in Pleasantville, where Hicks resides. The investigation led to the seizure of three pounds of methamphetamine with an estimated street value of $78,000. Investigators also confiscated nine firearms, approximately $30,000 in cash, four vehicles, and a stolen stump grinder valued at more than $38,000.