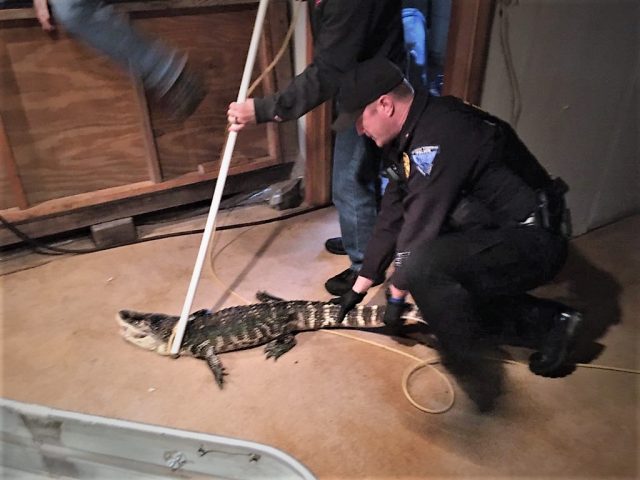 GROVEPORT – Local police at the Madison Police Department had their hands full of something they usually don't handle this week, a three foot Alligator.



According to police reports on February 27th, 2020, Madison Township Police Department received a report of an American Alligator being penned in the basement of a residence in Groveport, Ohio.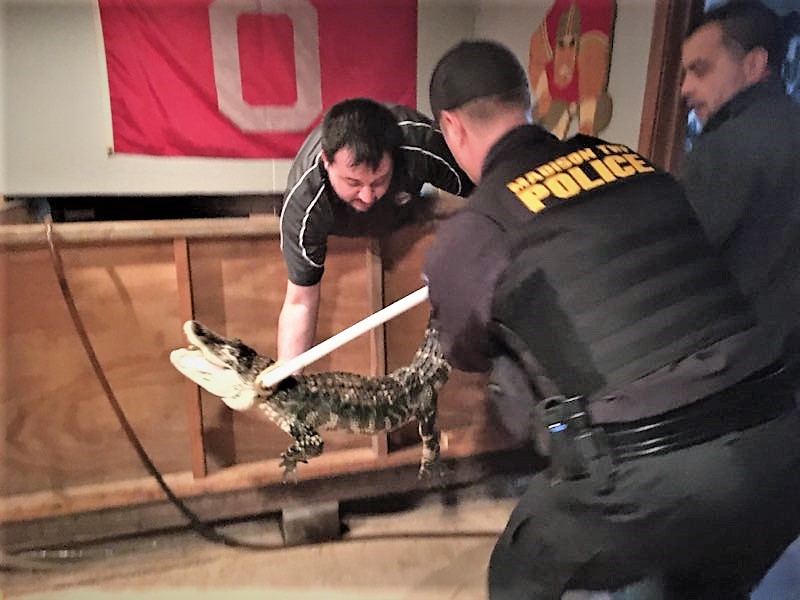 The Ohio Department of Agriculture was notified, and confirmed the residents did not possess a valid exotic animal permit as required by Ohio law.
State wildlife officials responded to the scene escorted by Commander Darrell Breneman, where the property owner voluntarily surrendered the animal.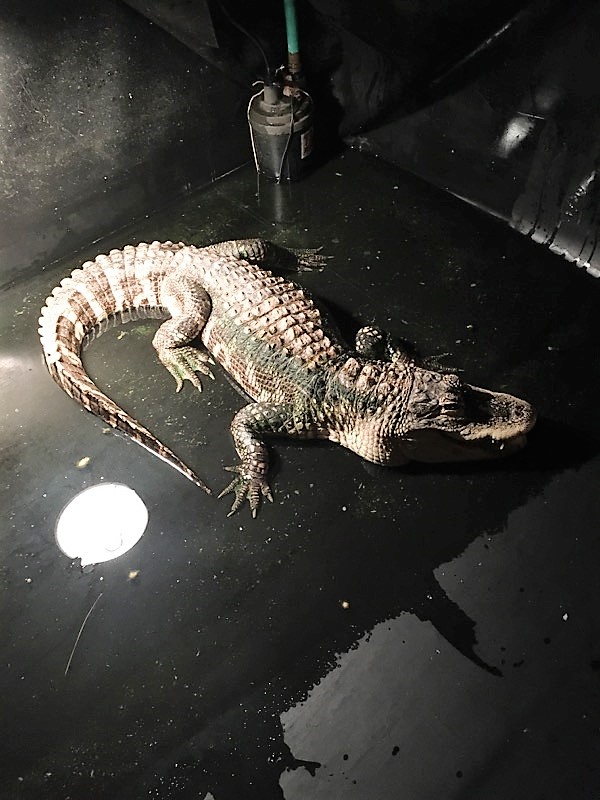 Our 25-year-old scaly friend is retiring to an animal sanctuary in sunny Myrtle Beach, SC. See ya later, alligator!