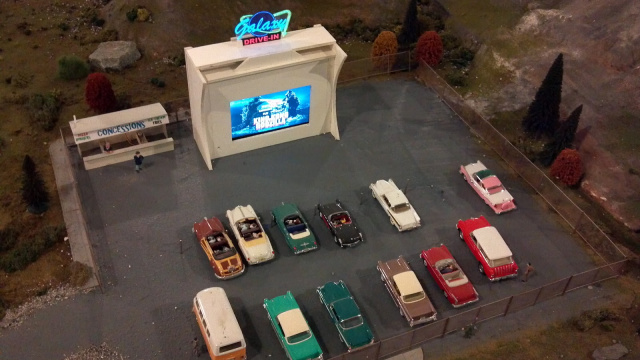 GROVE CITY – Easter or Resurrection Sunday is a big event for Christians who celebrate the resurrection of Jesus from the dead, amid COVID-19 scares a local church has created a way for christians to celebrate this event together as normal as possible.



The Grove City Naz church has offered drive in services all weekend long starting on good friday when christians remember Jesus' crucifixion.
The set up is simple you drive in and park a space away from the next car, you tune into local radio 95.9 the fish and a large screen set up in the parking lot gives the window to the morning sermon.
To make things a little more personal a worship guide has been posted for people who want to be more involved and maintain social distance.
Parking with lights on, "Im ready to worship
Headlights on, "im singing along"
Right Turn signal, "raising one hand in worship"
Wipers on, "lifting both hands in worship"
Flashing bright lights, "amen!"
Toot the horn, "shout out to Jesus"
Left Turn, "I want to turn from my sins."
Hazard lights, "im in need of prayer"
Spray Washer Fluid, "I wanna be baptized"
The church will also celebrate Easter with live streaming on facebook and livestream.