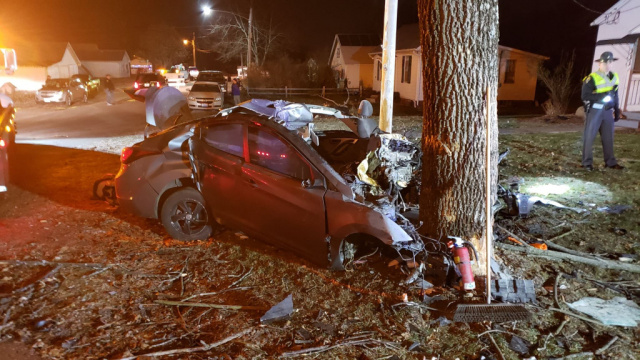 (COLUMBUS, Ohio) – Ohio Governor Mike DeWine today requested that the Ohio Collaborative Community-Police Advisory Board develop a new law enforcement standard for vehicular pursuits.
"Far too often people are killed or seriously injured because a driver chooses to flee from police," said Governor DeWine. "I believe a minimum standard for law enforcement vehicular pursuits would help encourage a consistent approach to pursuits, which would be beneficial in instances where pursuits cross jurisdictional lines and could ultimately help save lives."
In 2018 Sciotopost reported on two high speed chases that resulted in deaths.  In December of 2018 a High Speed chase starting in South Bloomfield resulted in the drivers death due to high speed around a sharp corner in Commercial Point.  Inside the vehicle was two young children one died in the hospital a few days after the accident and the other was flown to the hosptial in Critical Condition.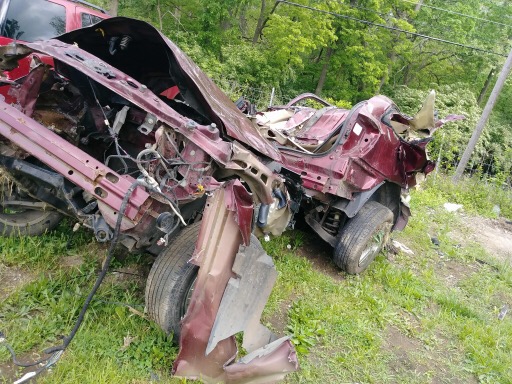 The second high speed chase happened on May 18 almost a year ago from this posting. Two people Chuck Tackett II, 20 andDominique Sims, 32 were accused of carjacking a individual in  Mount Sterling, police gave chase and attempted to stop the individuals but they tried to escape in a high rate of speed. At approximately 10:38 pm the officers found the vehicle had crashed on the left side of State Route 56. Both individuals were pronounced dead at the scene of the accident. 
At least 352 people, including one peace officer and 147 bystanders, were killed in law enforcement pursuits in Ohio between 1982 and 2014, according to data from the National Highway Traffic Safety Administration.
DeWine wants police to identify factors during a chase to determine if a High Speed chase is warranted by:
Seriousness of the offense. For example, property crimes such as theft and stolen vehicles may not be worth the risk created by a vehicle pursuit.
Identification and knowledge of the suspect. The officer should recognize that if the suspect can be apprehended at a later time and place, it may not be prudent to initiate or continue the pursuit.
Road conditions. For example, dirt or winding roads, or work zones increase the danger associated with pursuits.
Population and physical location. For example, school zones, residential
areas, retail business, and entertainment areas may heighten the danger of the pursuit.
Traffic conditions, both vehicular and pedestrian. Both are extremely important when balancing the risks of pursuits.
Lighting and visibility.
Time of day. Dusk may be more precarious than other times during the day or night.
Weather conditions. For example, rain, snow, sleet, and high winds would increase danger.
Officer training and experience.
Performance capabilities and condition of law enforcement vehicle. The age, mileage, and body style of the vehicle may increase the risk involved in the pursuit. Motorcycles and unmarked vehicles are also problematic and may be restricted or prohibited in pursuits.
Performance and type of suspect vehicle. For example, the pursuit of motorcycles may be prohibited or discouraged due to the propensity of injury.
Additional passengers. Consider the risk to all occupants in the law enforcement and suspect vehicles.
Pursuits against the flow of traffic. Pursuits in opposite directions on one-way streets or divided highways are particularly dangerous and may be prohibited.
Length of pursuit. The driving awareness of both the officer and suspect are likely to subside as the pursuit continues, increasing the risk.
Speed and evasive tactics of suspect.
Ohio law requires that law enforcement agencies have a pursuit policy, but it does not define the content of the policy.
In 2016, while serving as Ohio's Attorney General, Governor DeWine created an advisory group on law enforcement vehicular pursuits, which issued recommendations on policies that should be considered when developing pursuit procedures. The recommendations included policies on initiating, continuing, and discontinuing vehicle pursuits to ensure the safety of law enforcement and the general public. Governor DeWine requested that the Ohio Collaborative consider those recommendations when developing the new vehicular pursuit standard.
Governor DeWine requested the new minimum standard during the Ohio Collaborative Community-Police Advisory Board's meeting in Columbus today, where he also announced the appointment of Ohio Department of Public Safety Assistant Director Karen Huey to serve as chair of the advisory board.
Governor DeWine also appointed the following three new advisory board members:
State Representative Juanita Brent (D-Cleveland)
State Representative Phil Plummer (R-Dayton)
BCI Superintendent Joe Morbitzer
The Ohio Collaborative is a multidisciplinary group consisting of law enforcement, elected officials, academia, and the faith-based community. The group was formed in 2015 to work to improve the relationship between Ohio's law enforcement agencies and the diverse communities they serve.
A total of 445 law enforcement agencies in Ohio have voluntarily adopted the primary standards set by the Ohio Collaborative, which define circumstances for use of force and deadly force and promote equal employment and non-discrimination. Fifty-two additional agencies are in the process of adopting the standards.
The Collaborative has also established standards regarding community engagement, body worn cameras, law enforcement telecommunicator training, bias-free policing, and employee misconduct.
More information on local law enforcement agencies that are certified by the Ohio Collaborative Community-Police Advisory Board can be found in their annual report.