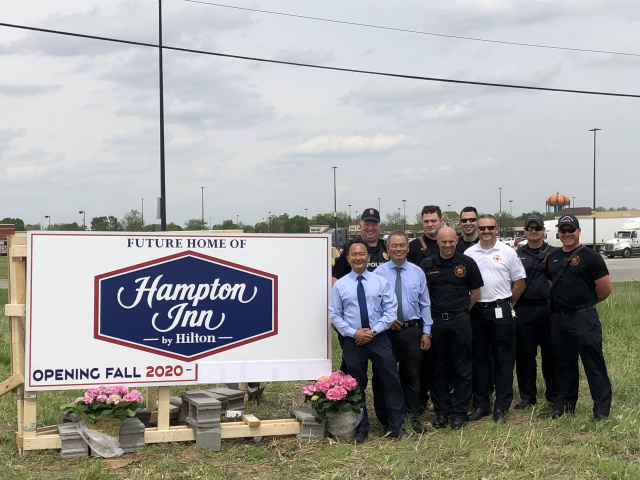 CIRCLEVILLE – Mr. Shaun Pan, Mr. Steve Chen and their Ownership Group wish to extend their prayers and assistance to the residents and businesses of Circleville and the surrounding areas given the recent storm outbreak and Tornado touchdown on Monday.
Although the new Hampton Inn hotel has not broken ground yet, we are anxiously anticipating being a part of the City of Circleville and wanted to extend a helping hand to our future neighbors and community. Please let us know how we can help in any way.
Circleville Hospitality Inc. announces in April that it will begin construction of a brand new Hampton Inn in Circleville, OH in July of 2019. This 4 story, 87 room property, to be located on South Court St. next to Walmart will offer the latest Hilton prototype guest rooms providing digital connection as well as superior accommodations, and 4 electric-car charging stations.
In a phone conversation with developer Shaun Pan he told Sciotopost that he contacted Mayor Mcllroy at noon on January 16, 2019 and was invited to visit Circleville on the same day. Pan and his partners arrived at the City Administration building at 3pm that afternoon and was greeted by the Mayor and Executive Director of Pickaway Progress Partnership Ryan Scribner, Executive Director Pickaway County Visitors Bureau Tim Wilson, President of Pickaway County Chamber of Commerce Amy Elsea , and Director of Public Services Don Sherman.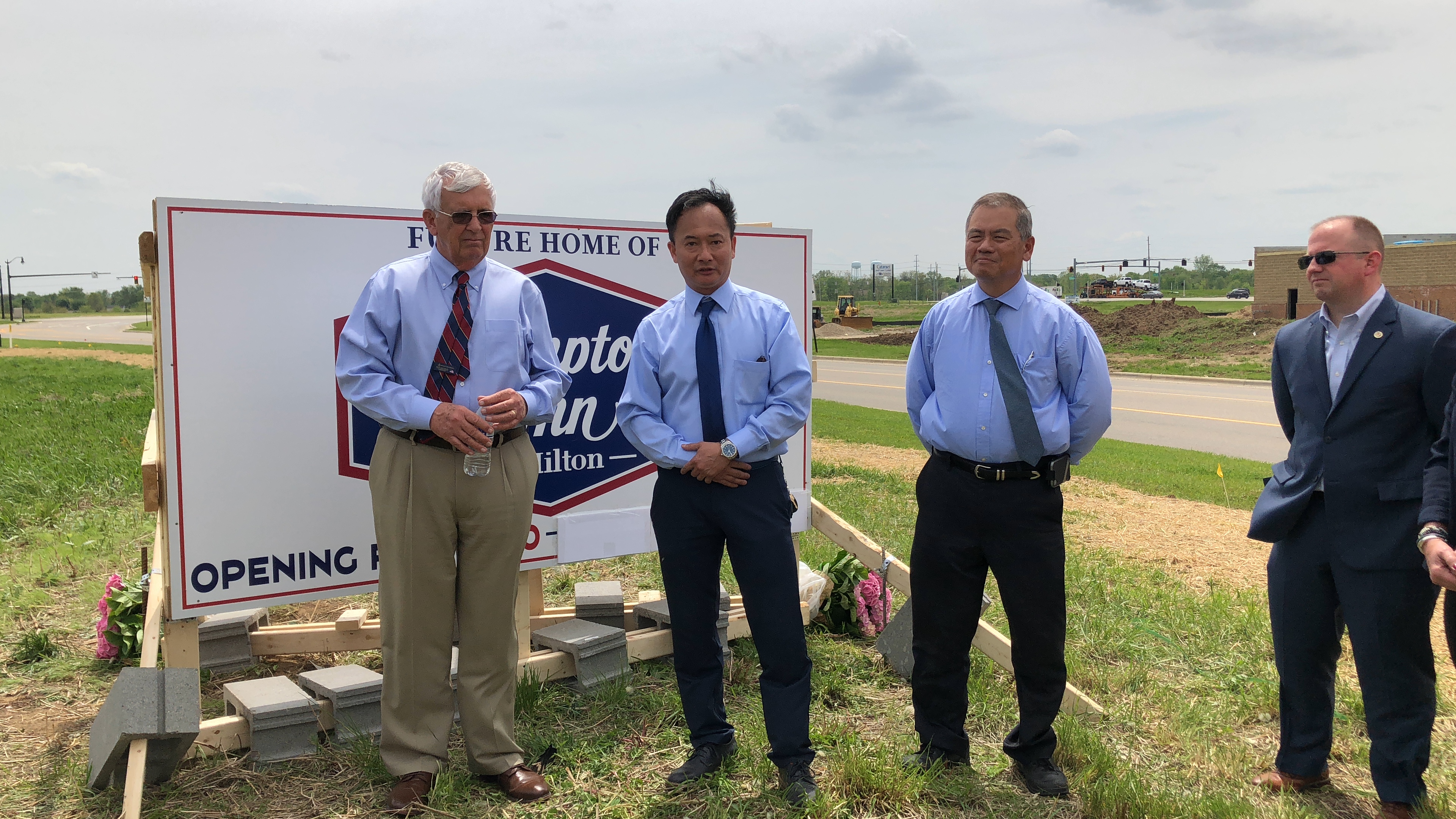 Mayor McIlroy and Mr. Scribner then took Pan and his partners to the proposed hotel site and gave them a tour of Circleville. Within one afternoon, the hotelier group had made its decision to choose Circleville as its new location, and instrumental in this decision was the hospitality, enthusiasm and extraordinary efforts made by Mayor McIlroy to showcase Circleville.
Pan said, "that this immediate action helped make his decision to build the Hampton here in Circleville as he had several other areas he was considering."
Mayor Mcllroy describes this build as a domino effect, "when buisness leaders hear of a Hampton inn coming to Circleville other builders will follow. This is our road to a steakhouse said the mayor."
Mayor Mcllroy has a background in Hotel Management and hospitality, Pan said that was another piece that helped him make the decision.
"It's an honor to have been so welcomed to build the first new hotel in over 20 years in this area by leaders that want to make Circleville the next destination for travelers," stated Mr. Pan. "And to be able to do it under the Hilton umbrella makes this project even more notable. We're thrilled to be adding this new Hampton Inn to our portfolio with such an outpouring of local support and teamwork."
The Circleville Hampton Inn will feature indoor pool, hot Hampton breakfast, complimentary high-speed wireless internet throughout the hotel, Business Center, on-site Guest Laundry, Fitness Center and Digital Key Mobile Check-In.
With its name recognition and outstanding reputation, Hampton Inn Circleville is expected to be a top choice for travelers to the Circleville/Pickaway County region. Pan and his partners are looking forward to a successful relationship with the City of Circleville, and are excited to become active members of the Circleville community