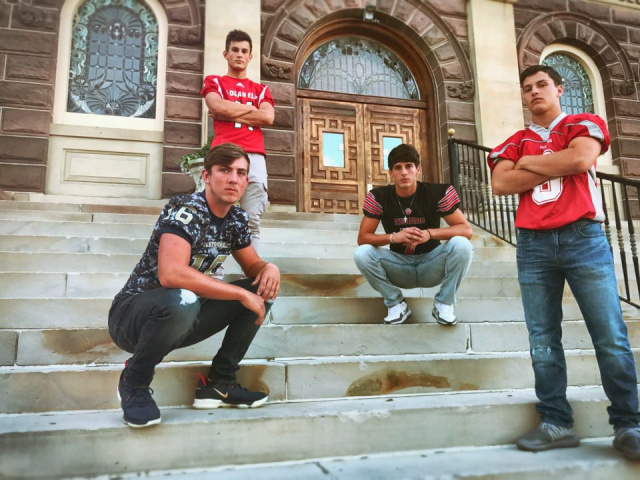 Friday Night Football Wrap Up
We spotlight our local teams Amanda – Circleville – Logan Elm – Teays Valley – Westfall
ACES 41-6 OVER FALCANS
Guess what? The Aces are still good! It's almost not fair to the other teams in the area. They just keep reloading with talented players and coaches year after year. They are off to a 4-0 start and played a much better game this week by drubbing the Falcons of Fairfield Union last night 41-6. Madison continues to dominate, collecting 338 all purpose yards from scrimmage. They battle a streaky Waverly Tigers team in week five. The Tigers have flashes of good football and can't be overlooked. This could be a trap game for the Aces considering they host Bloom Carroll the following week which ultimately could determine the MSL.
Player of the game – MADISON, AC rushing 9-203 / passing 11-18-135 (3 total TD's)
VIKINGS DOMINATE BRAVES 41-7
What do you do when you get blown out by a very good Canal Winchester team in week three? You have a good week of practice and focus on getting your first win in the MSL. Teays Valley easily could have kept their heads down coming into this weeks game against a Logan Elm team who can score some points. Teays defense showed up again last night and shut the Braves down allowing only 71 total yards to a team who was averaging 372 yards per game. The Vikings put their foot on the gas pedal last night and didn't let off. Coach Weber has to be proud of the players for battling back this week for a decisive 41-7 win over the Braves. When asked before the season began who is the team to best in the MSL Weber said, "the team we play that week". Good teams have short memories and it showed tonight. The Vikings head to the winless Fairfield Union Falcons in week 5
Player of game – MCDANEL, TV rushing 13-131 / passing 8-10-183 (4 total TD's)
PANTHERS KNOCK OFF MUSTANGS 28-16
IN SVC BATTLE
The Mustangs were playing well heading into last nights big SVC game. Westfall had won their last two games but unfortunately ran into a Southeastern team that is rolling. The Panthers had won their first three games by an average of 34 points, but Westfall was their toughest team on the schedule thus far. After falling behind 14-0 the Mustangs began to get a little groove and scored midway through second quarter to cut the lead to 14-8. It didn't take long for the panthers to find the endzone again to take a comfortable lead into half 22-8. The Mustangs didn't quit in this game, they battled. It just wasn't enough against a very good team. The final score 28-16.
TIGERS TROUBLES CONTINUE LOSING 55-14
The Tigers just can't seem to put 4 quarters together. They played valley tough for the first 1 ½ quarters but the speed and athleticism of the Indians took over. After a long run by Colin Michael and a passing touchdown from Donaldson to Kelly in the second quarter to cut the lead to 20-14, the Tigers seemed to be right in this game heading into halftime. The Indians had other plans, scoring 14 more points taking a 34-14 lead into intermission. The second half was much like the end of the first with Valley outscoring the Tigers 21-0. The Tigers head to Bloom Carroll next week where it's very tough place to win. Bloom is one of the favorites to win the MSL.