CIRCLEVILLE – YMCA has partnered again with Foundations 4 Youth and the Sunrise Rotary Club for another free event at the YMCA facility offering "something for kids to do in Circleville."

The event has been offered before throughout the summer with YMCA's summer free lunch program and it was offered over the winter holidays to offset the Tuesday nights that happened to fall on the actual Holidays and to give kids something extra to do in the winter months.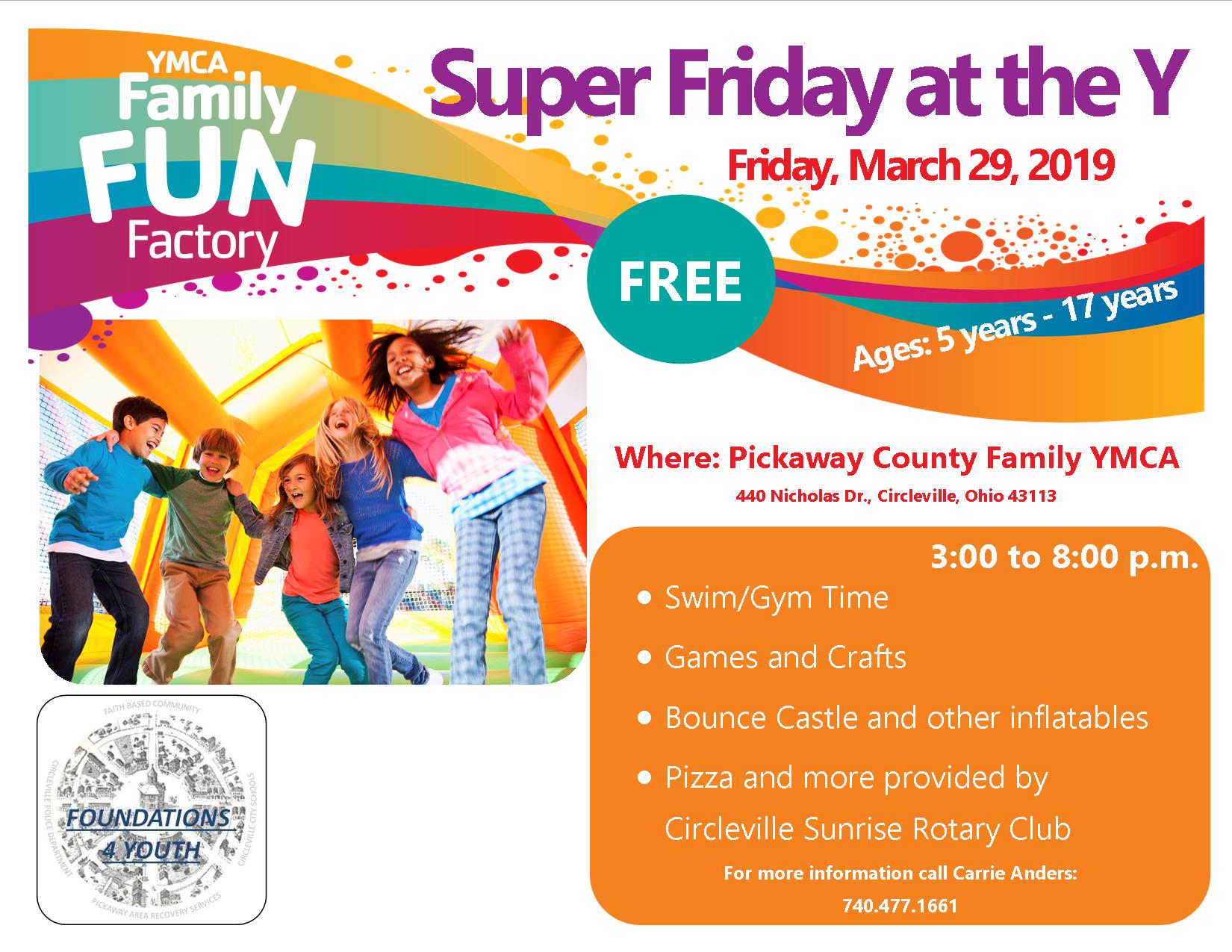 Super Friday at the Y will be offered as a free event again on March 29,2019 for ages 5-17 years at the YMCA facility located at 440 Nicholas Dr. in Circleville.  They will offer:
Swim/Gym Time
Games and Crafts
Bounce Castle and other inflatables
Pizza and more provided by Circleville Sunrise Rotary Club
PICCA will be offering transportation to and from this event with the normal bus routing.