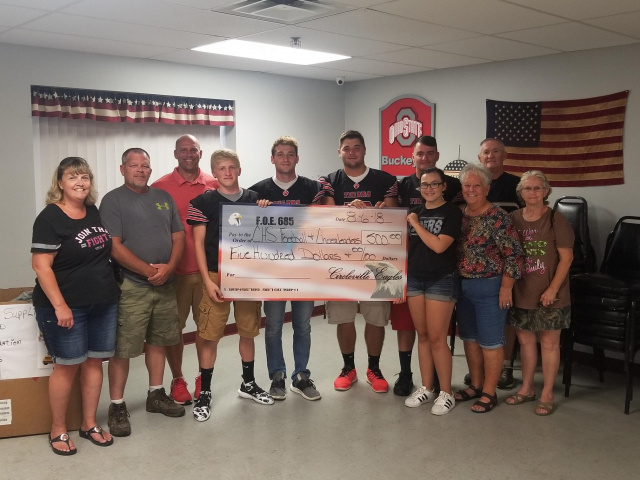 CIRCLEVILLE – Fraternal Order of Eagles Donates $500.00 to the Circlevile Tigers High School Football and Cheerleading Team. Fraternal Order of Eagles # 685 is located at 135 E main street
Circleville, Ohio 43113.
The donation is to help with meals for the Friday Night Games.
Pictured are Eagles members Wendi Roeder, JD Duke, Pauline Roese, Bob Dever, and Gayle Wolfe.
Coach Hinton, Tommy Craft, Cam Curry, Ben Davis, Jess Conley, and Abby Travis.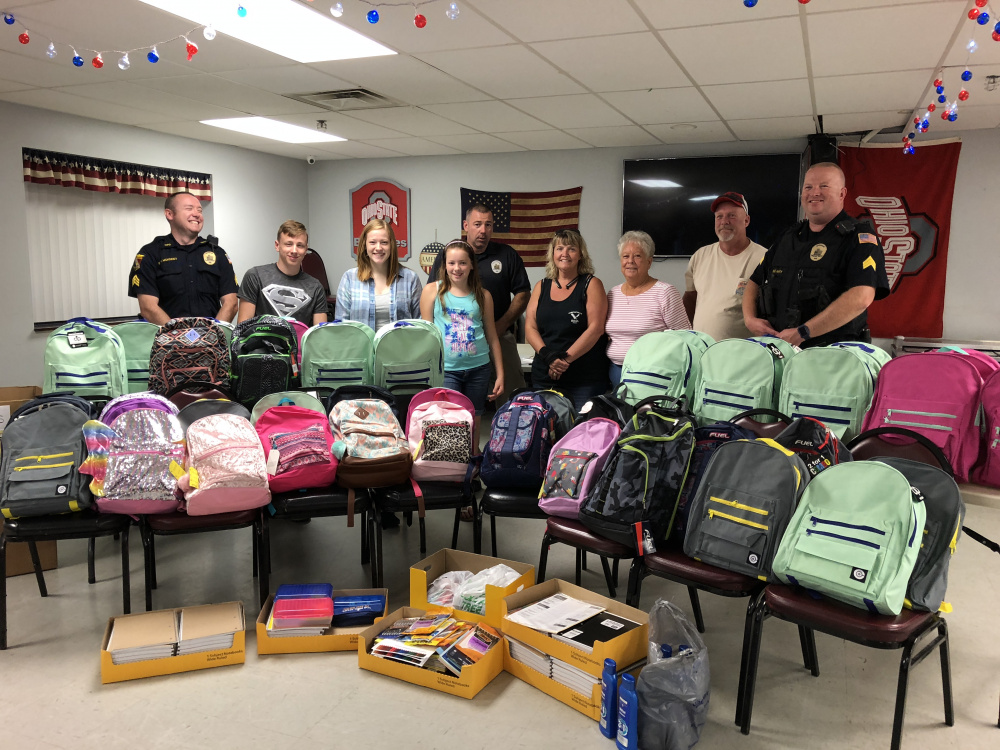 Copyright 2018 by Sciotopost All rights Reserved.  This material may not be published, broadcast, rewritten or redistributed.