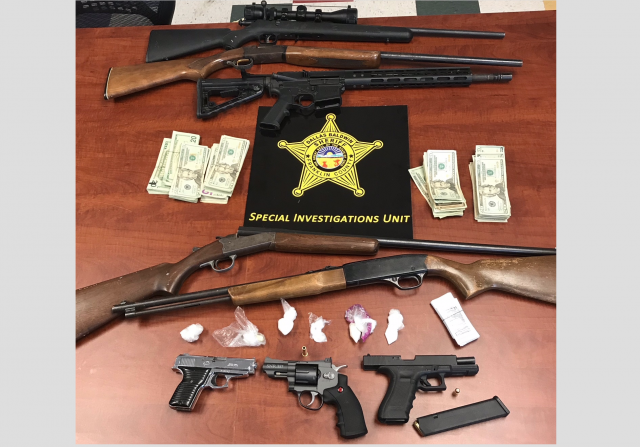 COLUMBUS – Franklin County Sheriff is reporting a drug and gun seizure in the southend area of Columbus.
According to a press release detectives with the Franklin County sheriffs office special investigation unit executed a narcotics search at 531 Frebis Ave in Columbus Ohio.
The search yielded two things guns and drugs, detectives recovered seven firearms 13 grams of methamphetamine, 2 grams of cocaine, 11 grams of fentanyl and 4,760.00 in cash.
Kaba Keita was arrested and charged with weapon charges based on a previous weapons charge he has pending in Franklin county court. Devon Thompson was charged with possession off drugs F-2, both were booked into Franklin county Corrections center.