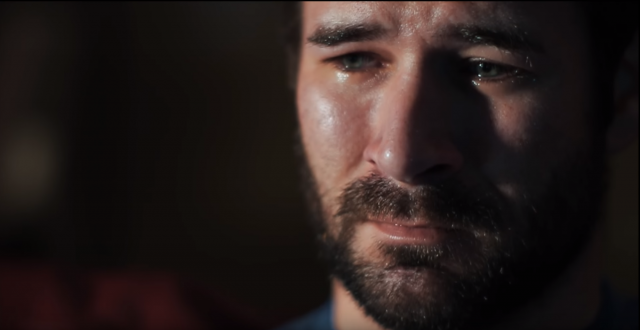 LAS VEGAS NEVADA –
One former Circleville resident and OCU graduate has been doing a lot with his life after pursuing a business degree from Ohio Christian University. At the age of 20, Mark Justice moved to Circleville from McDermott, Ohio to attend the then newly named Ohio Christian University (formerly Circleville Bible College). Two days ago, the platinum recording Christian Rock artist debuted their newest single "Sorry", which featured Mark as the subject of the song dealing with the consequences of an immoral life.
When living in Circleville, Mark was the general manager of JR Hooks and Tuscan Table, also serving as Executive Chef. He also played multiple sports at OCU, and attended Crossroads Christian Church and the Circleville Nazarene Church (Now Heritage Nazarene). According to Mark, he had never listened to Stryper before being in their music video but drew praise from the members when they reviewed his work in the video, which was filmed in Las Vegas. As an additional connection to the band, Heritage Nazarene will be hosting Tragedy Into Triumph on March 17th through 20th, featuring Annie Lobert as a speaker, who is the wife of Oz Fox, Stryper's longtime guitarist.
Not just being in film, Mark's work has been expanding into other fields, as he has recently become the spokesperson for preCharge, a blockchain technology company specializing in merchant transactions and fraud prevention technology.
Despite his success in the west, he still considers Southern Ohio his home, and tries to visit the area when he can to visit friends and family. When asked if he's been to Pumpkin Show since graduating from OCU, he said " I haven't been fortunate enough to have gotten back for a pumpkin show since I've moved away, but I feel that with the way this year is coming that I'll be afforded the freedom to do so. I appreciate everything that Circleville had to offer me, both the ups and the downs, as they taught me life lessons and created relationships that have helped shape who I've become, and I'll be forever grateful to the town, and the people that I met along the way."
You can view the video for "Sorry" featuring Mark in its entirety below: