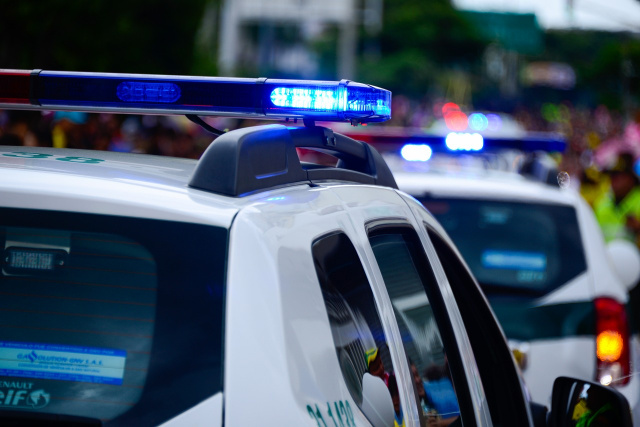 PICKAWAY – Earlier today we overheard some scanner traffic that was thought to be Circleville and we reported it as such. It ended up being Pickaway Sheriffs in North Pickaway on the Lockbourne Eastern Road.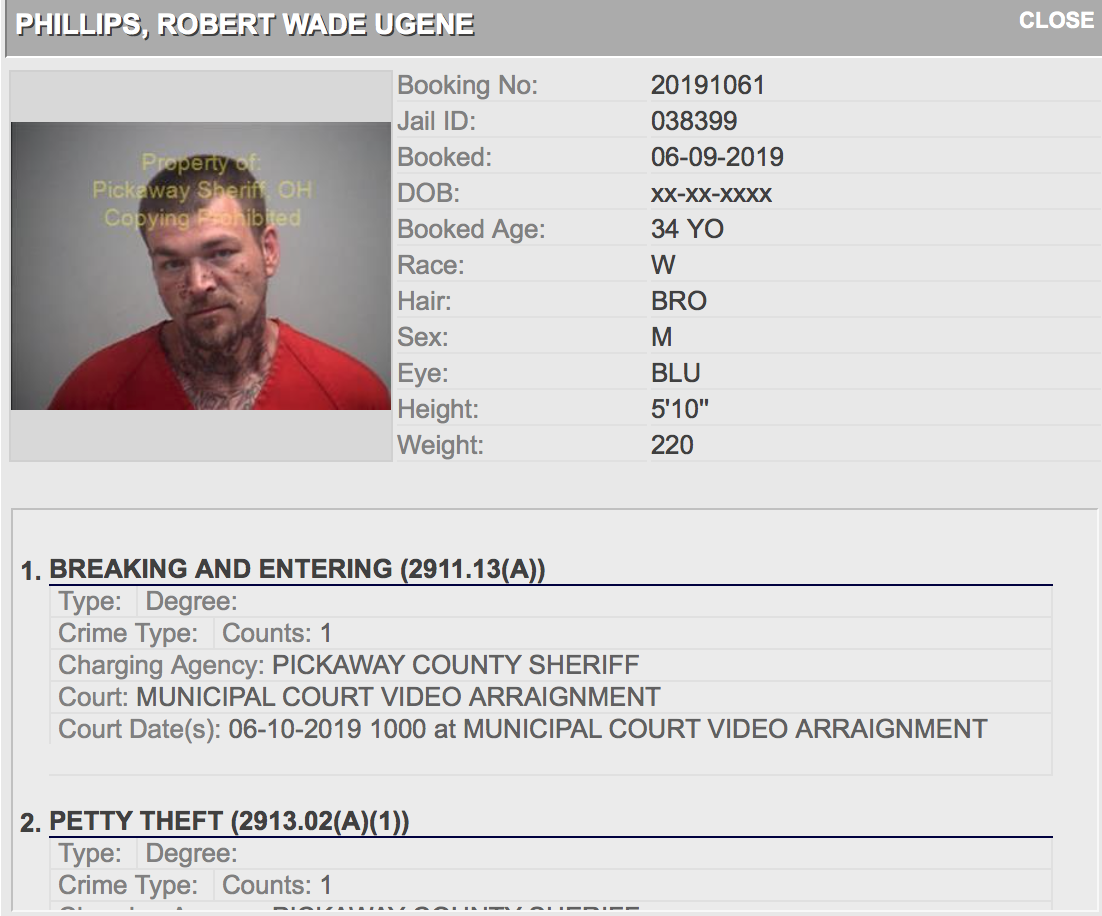 Here is the press release
Pickaway County Sheriff Robert B. Radcliff advised that on June 9, 2019 at approximately 4:46 PM, his office received a 911 call of a burglary in progress from the Ward residence in the 13000 block of Lockbourne Eastern Road. Mr. Ward told dispatchers that someone was breaking into his outbuilding and provided a physical description of the suspect which the dispatchers passed on to the responding officers.
Corporal Stacey Eitel arrived at 4:48 PM and observed a pickup truck with what appeared to be scrap metal in it. He was joined by Corporal Kyle Eveland and K-9 Deputy Edguy a few minutes later and a search was conducted.
The deputies saw that forced entry had been made into an outbuilding on the property and several tools were on the ground outside of it. A search for the suspect was made around the property and in the wooded area around the home. The description of the suspect was provided to neighbors and was broadcast to the Ohio State Highway Patrol and Ashville Police Department who had units in the area.
At approximately 6:40 PM, dispatchers received a call from an observant neighbor on Ashville Pike advising that a person matching the description had run past her house along a fence row. Deputies were able to locate the suspect, Robert Wade Eugene Phillips, age 34, from Columbus, a few minutes later and made the arrest. Phillips will be charged with Breaking and Entering, Criminal Damaging, and Attempted Theft.
"This is another great example of citizens taking action by being observant and contacting my office when things didn't look right," said Sheriff Radcliff.
Phillips is currently in the Pickaway County Jail awaiting initial court appearance.