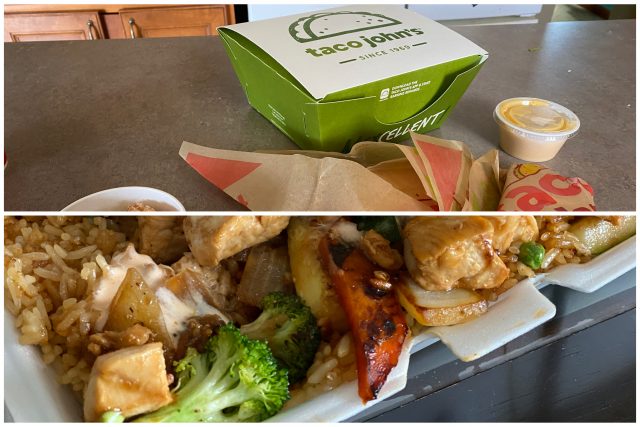 PICKAWAY – Two new food options have opened in Pickaway County and both offers something a little different. We tried both of these new locations and this is what we thought.



Mum Mum Hibachi food truck serves hibachi foods choices, rice and veggies cooked up with or without your favorite protein steak, chicken, or shrimp. They also offer a combo of two or all three. Egg Yoke Sauce is also offered for people who enjoy that as an alternate protein, or just enjoy the sauce.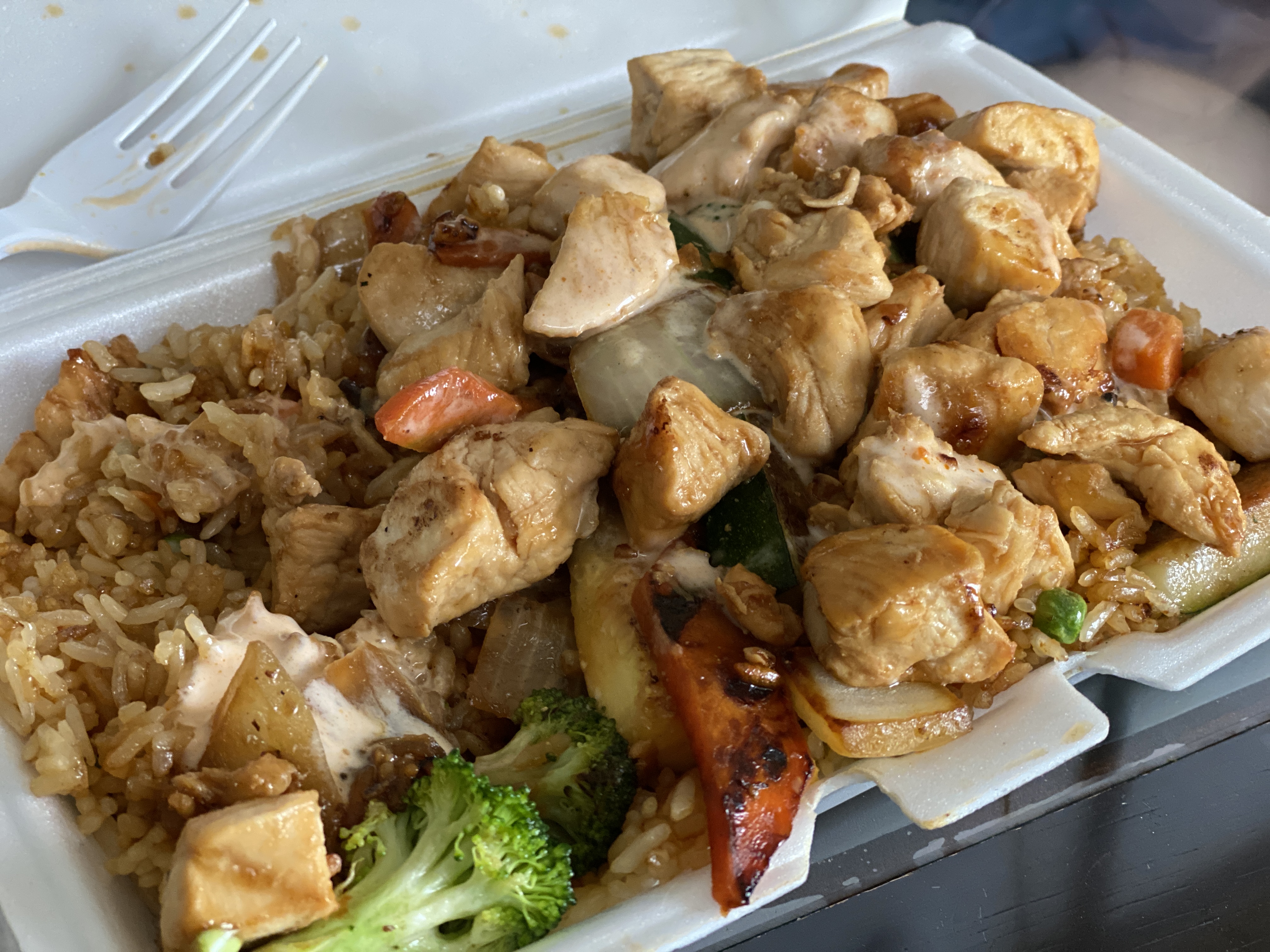 Prices are decent at 7-10 dollars, especially for the portion size that is in my option large and more than one meal in size, for small eaters this could be several days worth of lunch.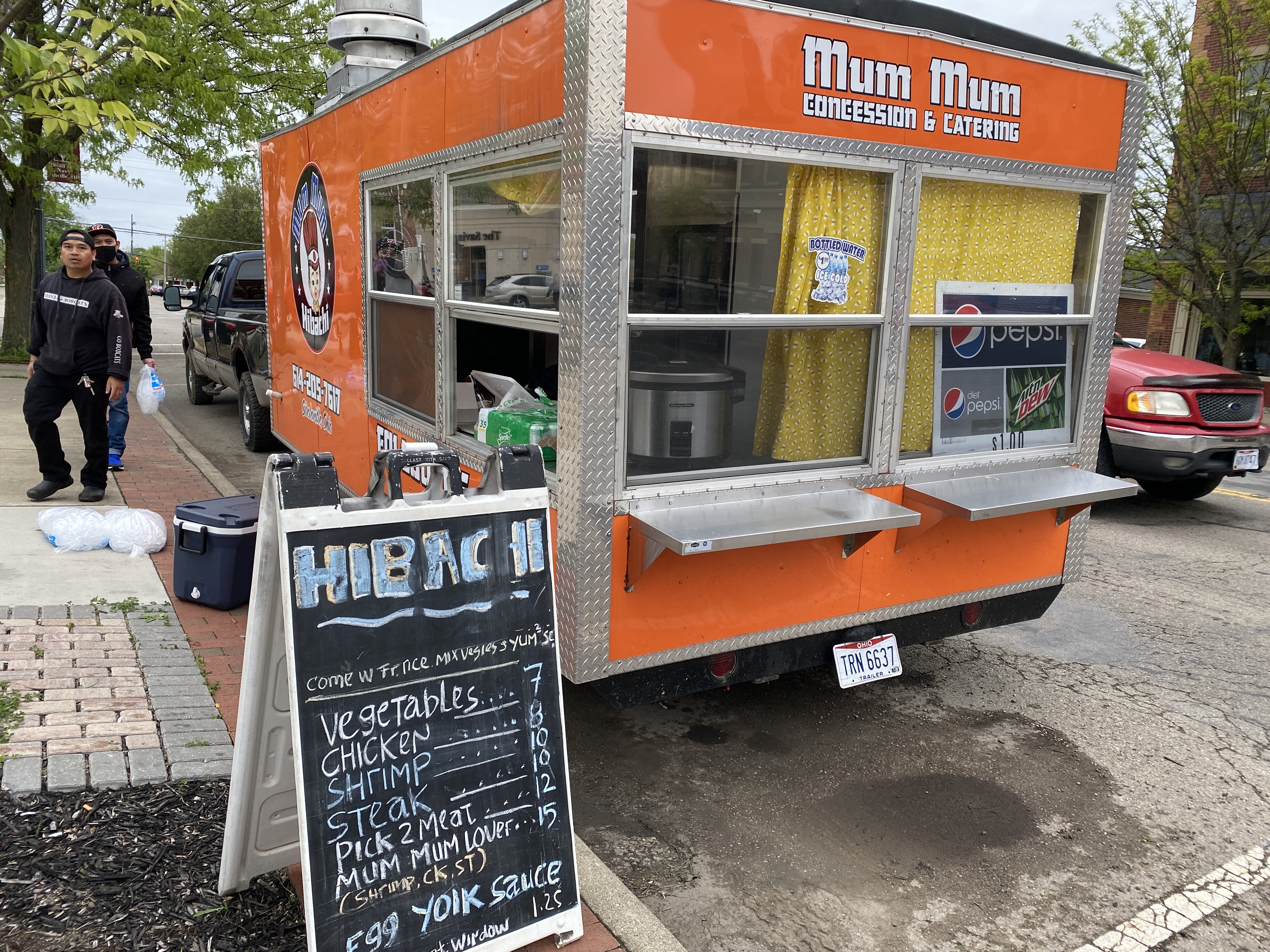 The food was excellent, rice was cooked well, lots of veggies, and chicken was flavorful. I originally ordered steak but he said that he had issues getting steak because of COVID-19 and was out for the day. My wife ordered hers without rice and it was still a very large portion.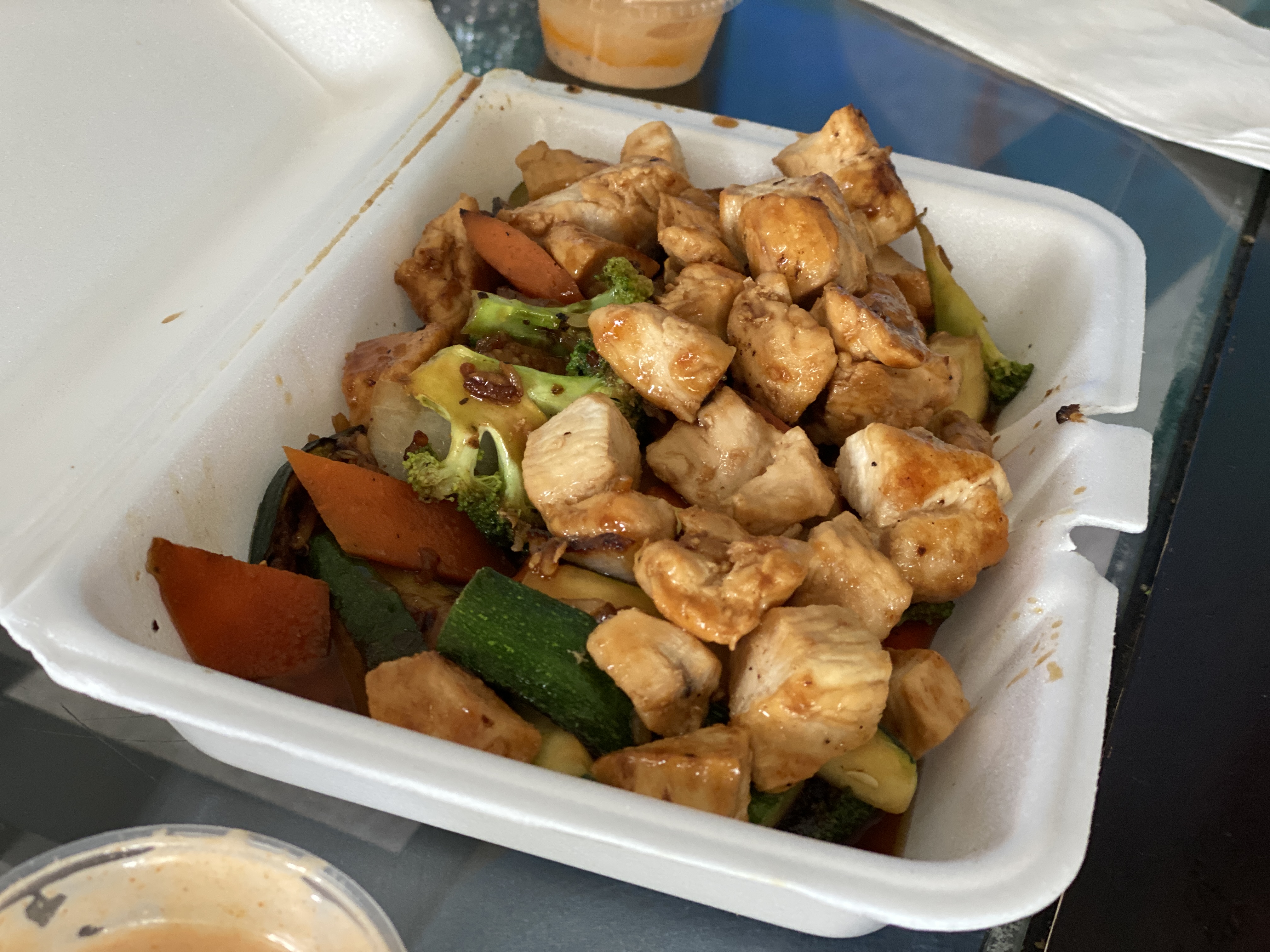 The food truck will be open at differently locations around Pickaway County check their facebook page for locations.
Taco Johns opened today May 7, 2020 for drive thru at the Loves Gas Station on US-23 in South Pickaway. Menu options included tacos, taco salad, and Potato Ole's a fried hash brown type side.

I grabbed the two taco combo, the combo came with potato ole's and a drink. They offered taco cheese for a side dip with the ole's for an additional cost. I also ordered the taco chicken salad, and churro bites.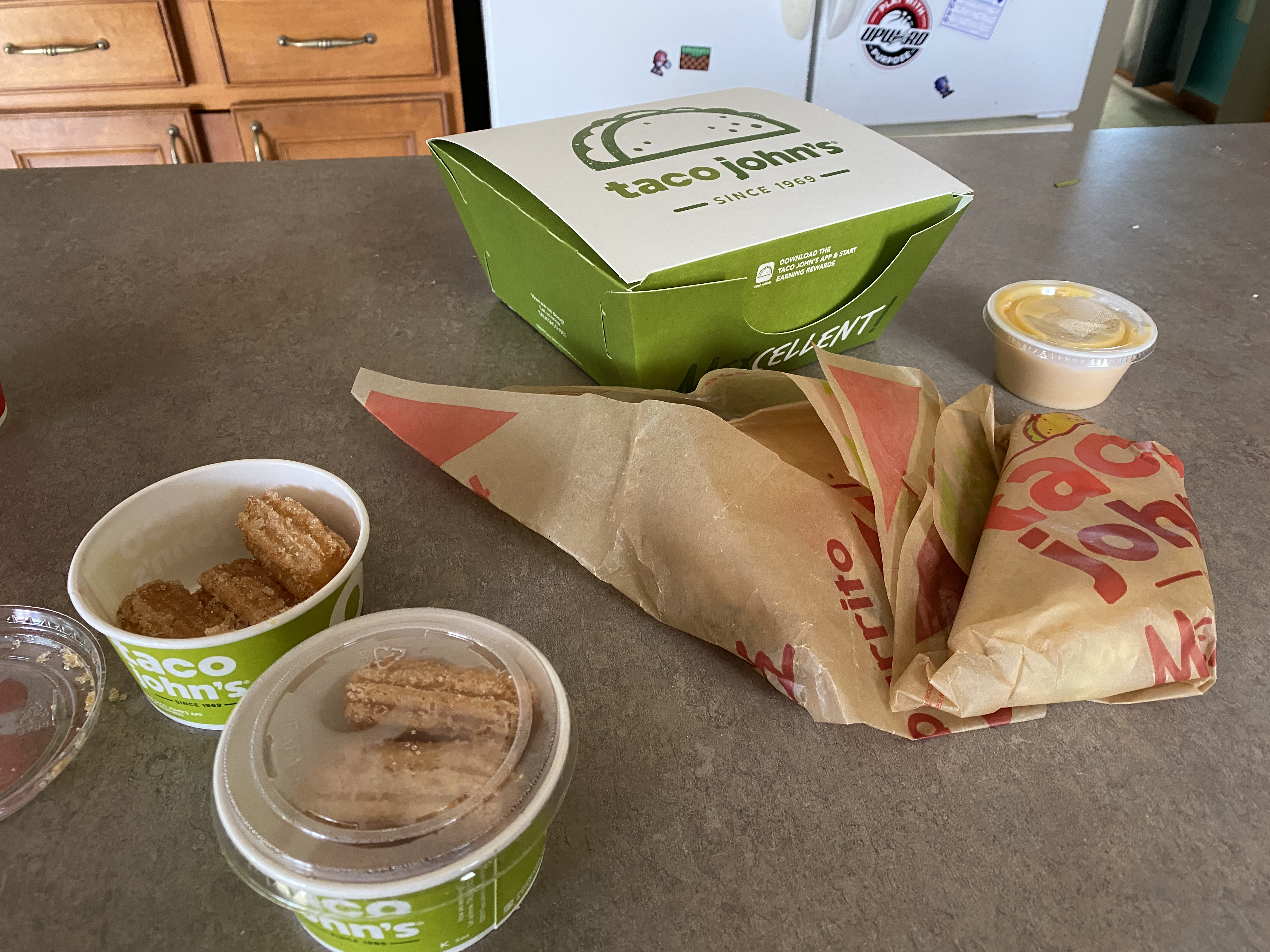 The tacos came in a hard shell and had a soft but crisp bite, they were slightly spicy and very favorable. ole's were good, the dip was excellent. The salad had standard lettuce, tomatoes, cheese, olives, within a crisp shell, that was good also. The churro bites were very good, better than anyone else's.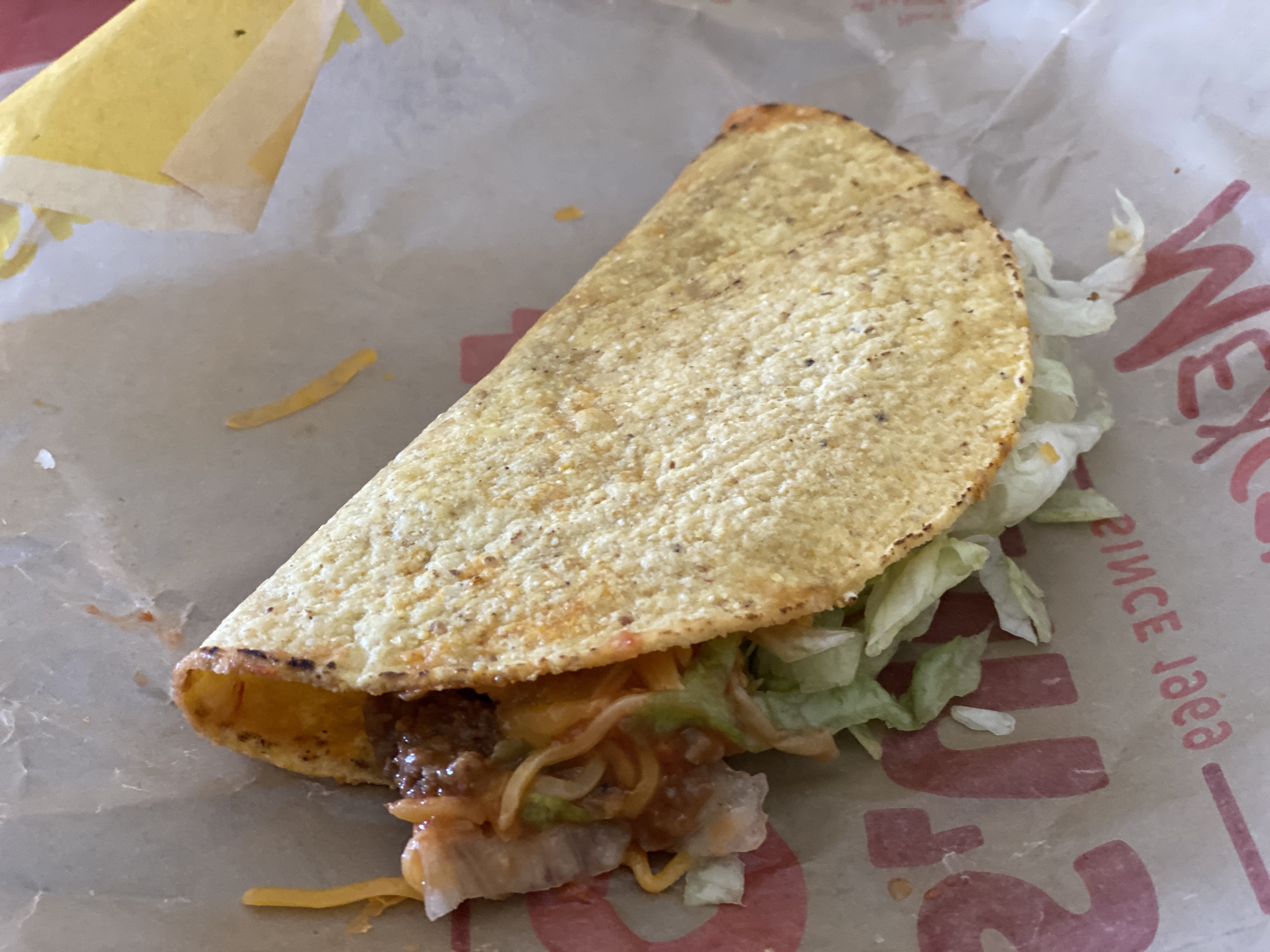 Prices were standard with everyone elses combos around 5-7 dollars for a combo. The salad was just over 6 dollars. I upsized my meal and that gave me more Ole's and a huge drink.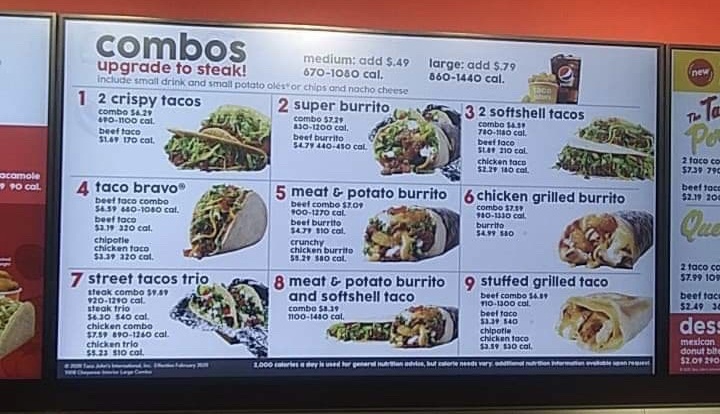 Let me know what you think!