PICKAWAY – Scioto Township Trustees terminated Porter "Chip" Welsh on August 16, 2018, at the public meeting.  The reasons why have been difficult to obtain, we have talked to local authorities, Scioto Township Fire, and Pickaway Prosecutor Judy C. Wolford, all with no comment on the actions taken.
Today August 27, 2018, Welsh Legal Services LLC has filed a civil lawsuit against Scioto Township asking for a praecipe and filing for appeal on the termination.  We will keep you notified if anything else surfaces on this case.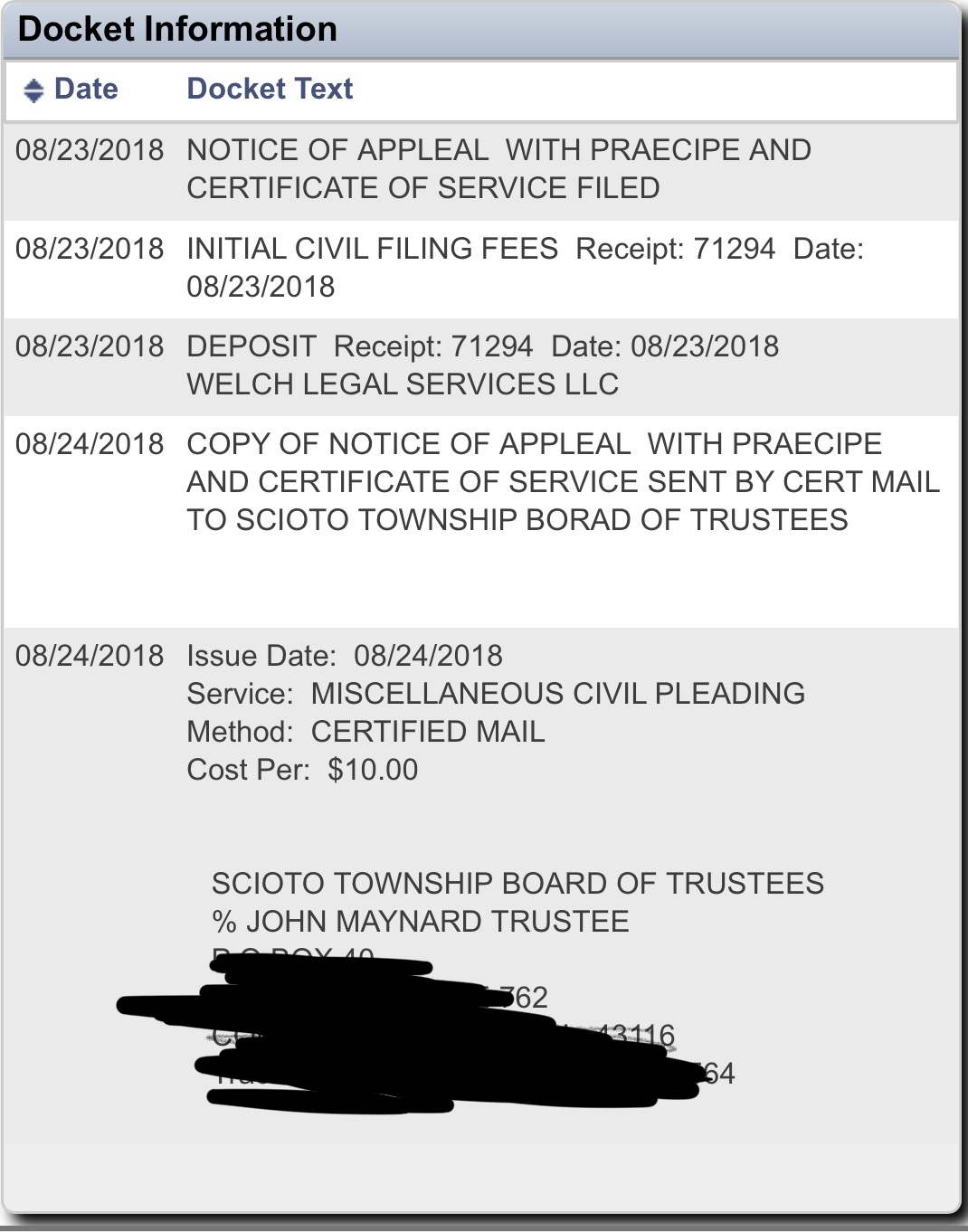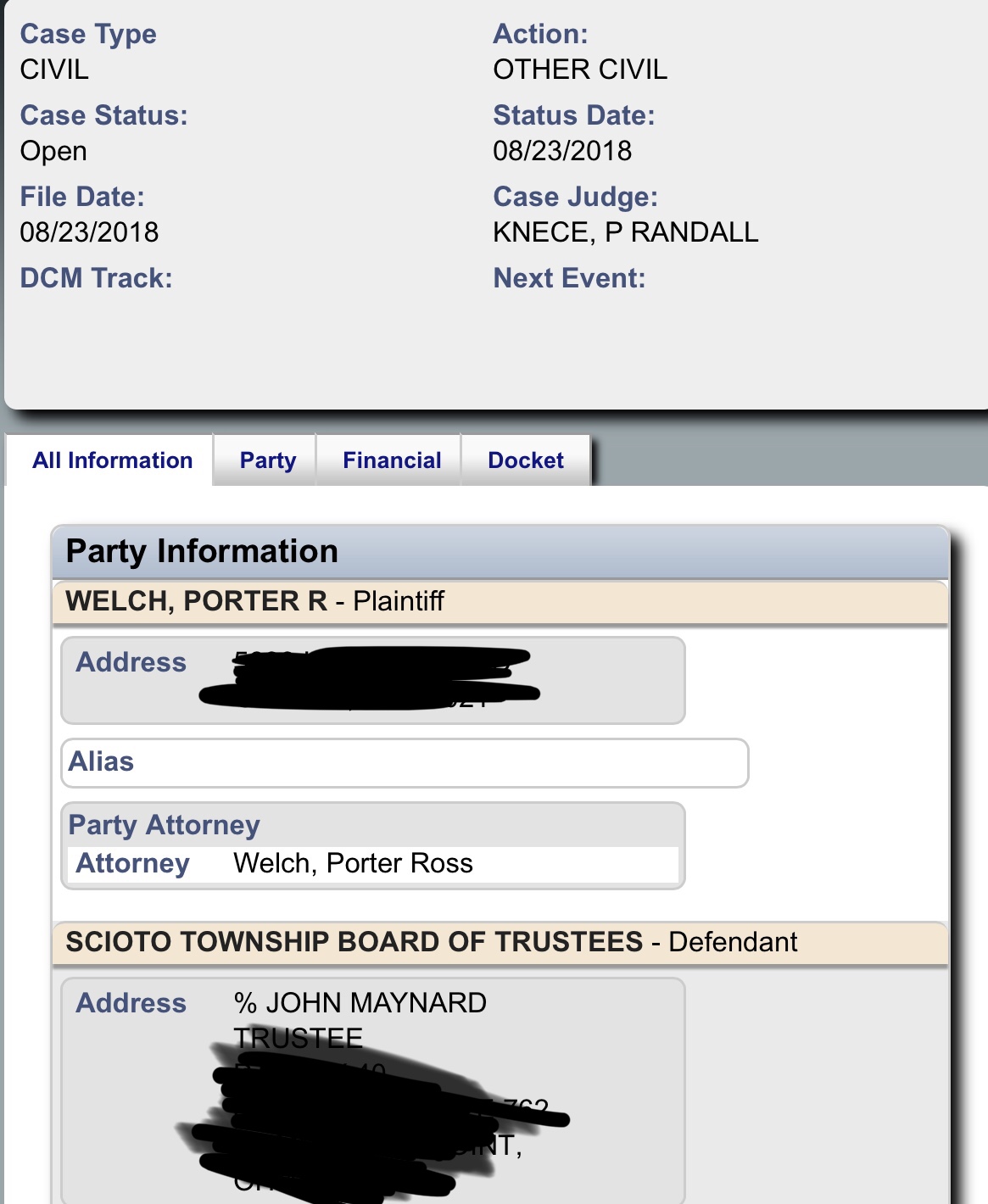 Copyright 2018 by Sciotopost All rights Reserved.  This material may not be published, broadcast, rewritten or redistributed.