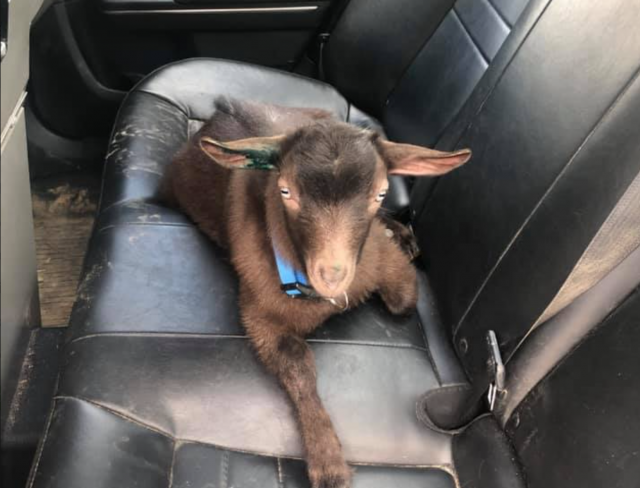 Fayette – Fayette County has scooped up a interesting fellow during routine work today. Now they are looking for the people he belongs to.



The Fayette County Sheriff's Office located a small goat walking in the 5000 block of SR 41 North (near Inskeep Rd) earlier today. If anyone is familiar with the rightful owner, please contact the FCSO at 740-335-6170
As you can see in the photo the goat is baaaaa-sking in the back seat of the cruiser.