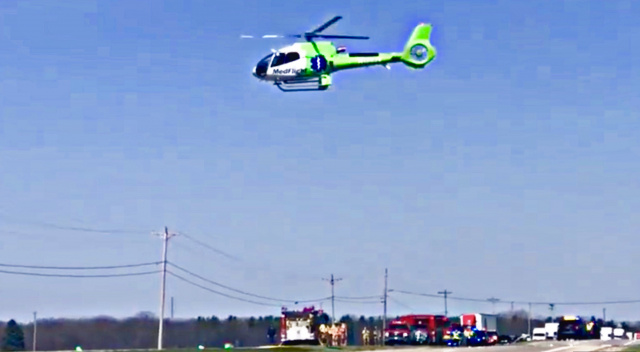 ONE KILLED IN FATAL CRASH ON IR-71 IN PICKAWAY COUNTY
CIRCLEVILLE – On Monday, June 4, 2018, the Circleville Post of the Ohio State Highway Patrol handled a fatal crash on IR-71 in Darby Township of Pickaway County.
On June 4, 2018 at approximately 5:07 a.m., Jermaine Colon, 43 of Rochester, New York, was traveling northbound in a 2016 Chrysler 200 on IR 71 just entering into Pickaway County.  Michael J. Basista, 59 of Youngstown, Ohio, was traveling southbound on IR 71 in a 2007 International Semi pulling a commercial trailer.  Mr. Colon traveled off the left side of the roadway, struck a traffic sign, continued through the median, traveled into the southbound lanes, and struck Mr. Basista's semi.

Mr. Colon was transported to Grant Hospital via MedFlight where he later succumbed to his injuries.  Mr. Colon's three (3) juvenile passengers were transported to Children's Hospital with non-life threatening injuires.  Mr. Basista was not injured as a result of the crash.
Alcohol was not suspected, and Mr. Colon was wearing a seatbelt.