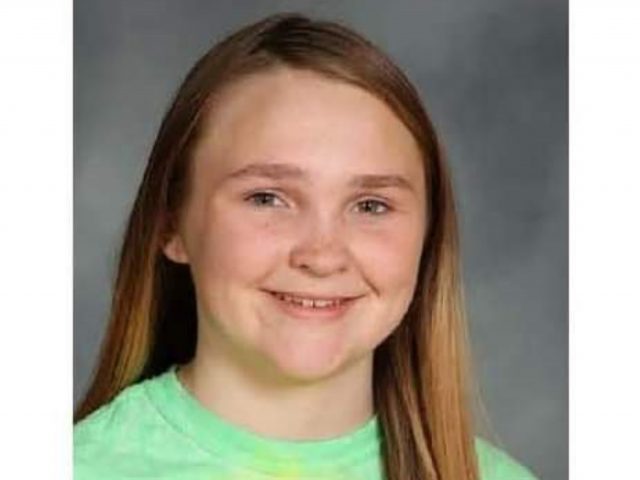 Fairfield County OH- Missing/Runaway Juvenile-Brianna Harris

On January 4, 2021, deputies responded to a residence in Madison Twp., Fairfield County. A report indicated that a 15-year-old female, Brianna Harris, was upset regarding a family issue and left her residence.
Brianna left with only the clothes she was wearing described as a bra, black leggings, no shoes, and possibly a grey hooded sweatshirt. Brianna is described as 5'05", 130 lbs., blond hair, blue eyes. Brianna hair was recently colored pink/purplish on the bottom half. (Photo below without hair colored)

Brianna did get a ride after she left the house with a known friend; however, jumped out of the vehicle in the area of Shoemaker Rd/Dozer Rd, Fairfield County. This is her last known location.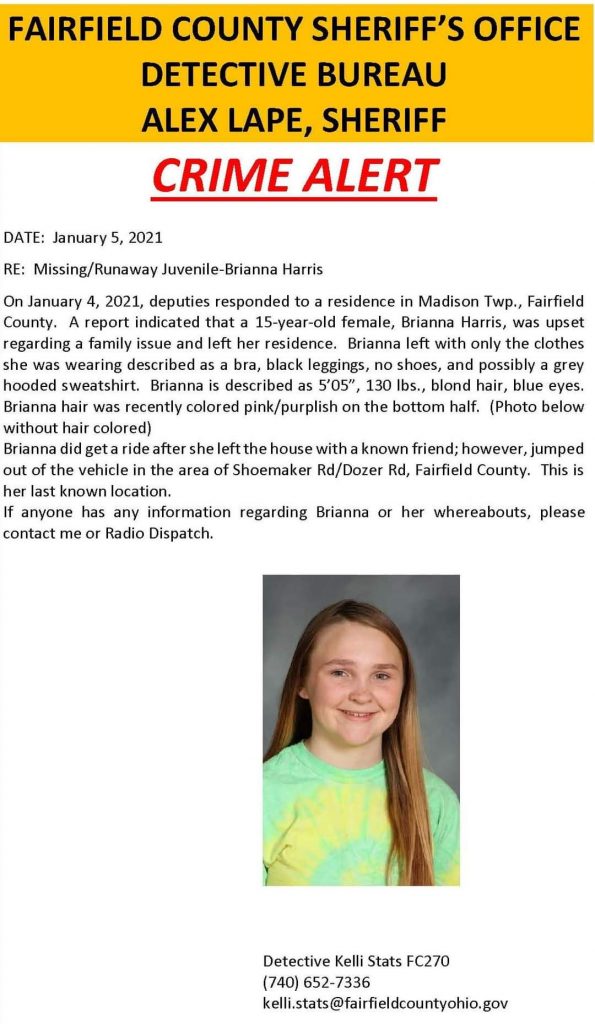 If anyone has any information regarding Brianna or her whereabouts, please contact Detective Kelli Stats FC270 (740) 652-7336 kelli.stats@fairfieldcountyohio.gov
Or dial 9-1-1