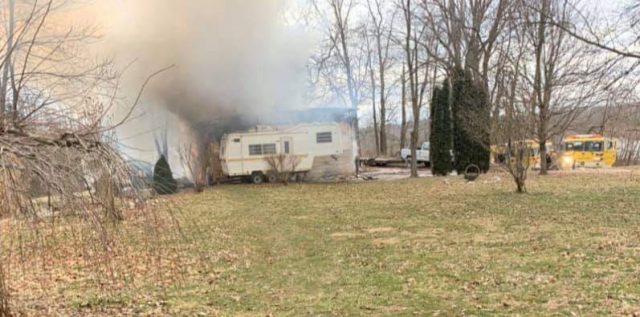 Fairfield County OH- A structure fire has been reported on McCullough Road.
The structure is a garage that has a camper parked very close in the 11000 block of McCullough Road. Mutual aide for this fire
Sunday February 23 2020, multiple Hocking County Fire Departments and Monday Creek Fire were dispatched for mutual aide with Fairfield County.
No injuries have been reported.