CIRCLEVILLE – An accident occurred around 7:45 on September 18th at the intersection of Kingston Pike and Tarlton Rd.  According to police the Black Hyundai was traveling northbound on Kingston, came to a complete stop at the 4-way intersection.  When she made the left hand turn into Tarlton road, the silver Pt Cruiser failed to yield at the intersection and struck the Hyundai.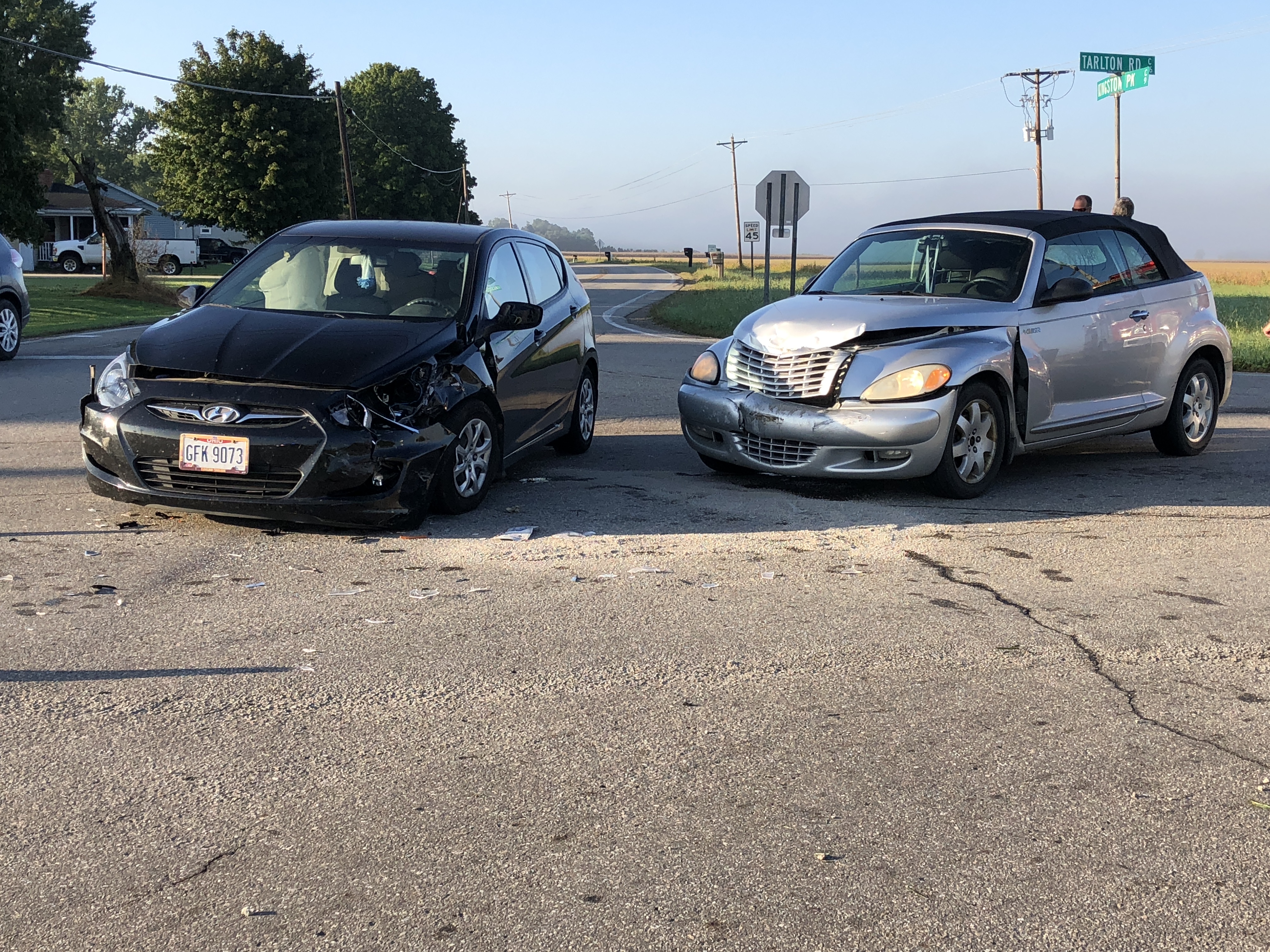 According to the driver of the PT Cruiser, "she had never traveled down Tarlton Road before and the morning sun was bright in her eyes, and she didn't see the stop sign or the vehicle in the intersection."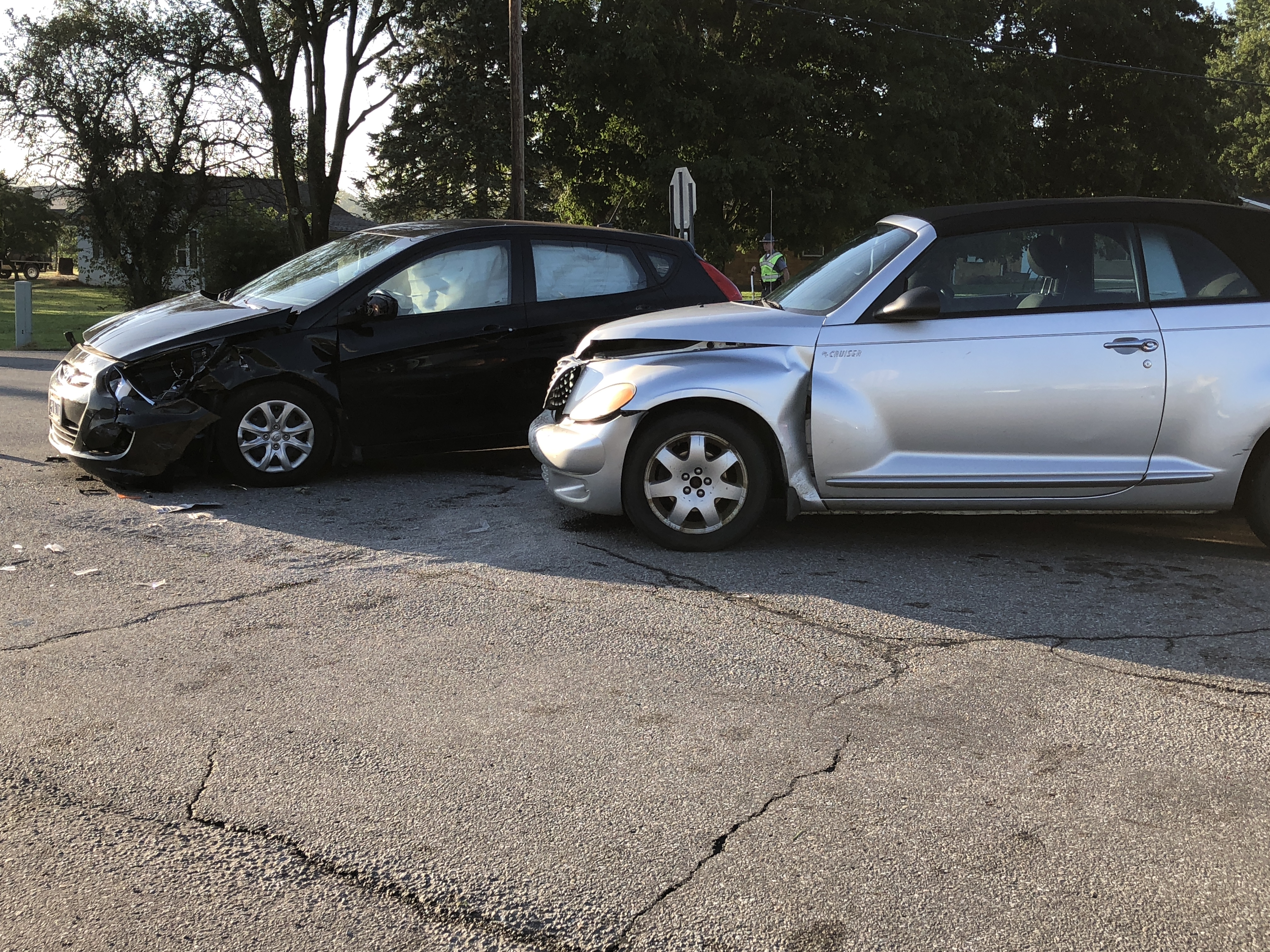 According to State Police, the driver of the PT Cruiser will be charged with failure to yield for the four-way stop intersection.  All occupants were in seat belts or car seats.  The Hyundai had three young juveniles in the vehicle and a driver the Pt Cruiser was a single occupant.  Only minor injuries were reported, and all occupants were released at the scene.  The Grandmother of the juveniles planned on taking the kids into the hospital to have them checked.
This video follows the same rules as Ohio when it comes to four-way stop: