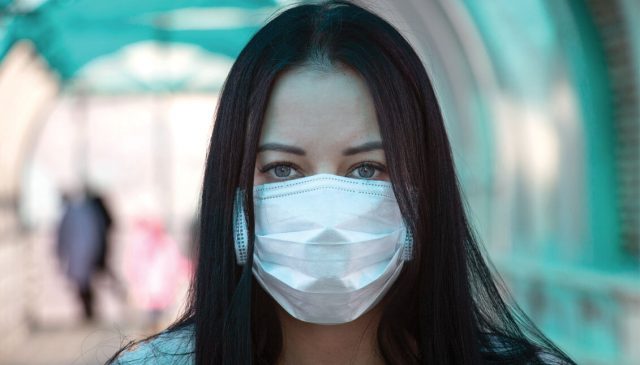 US – Dr. Anthony Fauci chief medical adviser to President Joe Biden says that it will take more time before rolling back mask wearing mandates in public.
Recently President Biden signed a order that required mask wearing on all government properties, that along with other mask mandates will most likely still be in effect this fall according the the doctor.
Fauci said in an interview that 70 to 85% percent of the American Population will have to be vaccinated before we would reach "herd immunity to COVID-19. "Where the level of virus is so low it's not a threat at all, then at that point, you could start thinking in terms of not having to have a uniform wearing of masks, but we're certainly not near there yet."
"If everything falls into the right place and we get this under control, it is conceivable that you might be able to pull back a bit on some of the public health measures as we get into the late fall of this year," Fauci told Bret Baier. "But there's no guarantee of that."
Fauci during press conferences also has said that their could be more bad news ahead with variants to the virus being detected.
In Pickaway county vaccine numbers are going up but slowly. Over last weekend Pickaway Health vaccinated over 1000 school employees who volunteered, and 620 recently at a health clinic. Shortages of vaccines in the county have people on wait lists. This week PCPH has identified 9,400 people over the age of 65 who meet criteria for the vaccine but the state allotment was only 300 doses, leaving most waiting.
The writing on the wall is that we will most likely suffer through another spring and summer with covid restrictions.
As of 3:00 p.m. yesterday, Monday, February 15, 2021 there is a total of 812,300 confirmed COVID-19 cases in Ohio and 13,945 deaths. Currently, there are 7,223 confirmed positive COVID-19 cases in Pickaway County, 2,622 being inmates, leaving 4,601 local residents who have tested positive. There are 763 active local resident cases with 7 hospitalized. There are a total of 80 deaths, 37 being inmates and 43 community deaths.