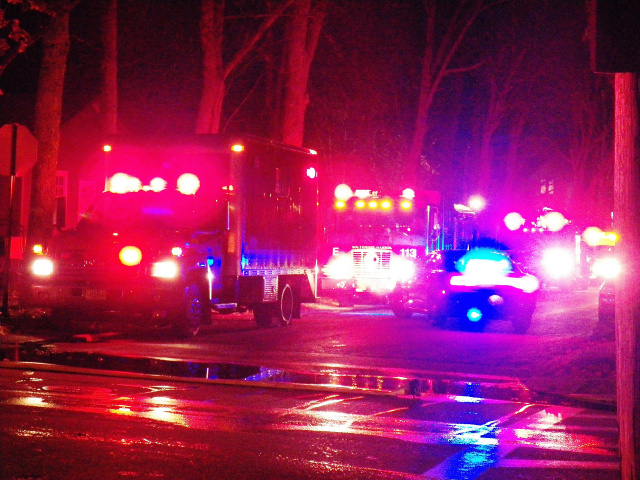 Vinton – Troopers from the Jackson Post of the Ohio State Highway Patrol responded to a single-vehicle, double-fatality crash that occurred on County Road 18 (Goosecreek Road), .3 miles north of Township Road 2 (Bray Hollow Road) in Jackson Township, Vinton County. The Jackson Patrol Post was notified of the crash at 6:14 a.m. However, it is believed the crash actually took place the previous evening at approximately 11:30 p.m.
Based on information gathered during the investigation, it was determined Kyle M. Stuller, age 19, of Logan, Ohio was operating a 2010 Toyota Scion, while traveling south on County Road 18. Also in the vehicle was front seat passenger, Cody E. Anderson, age 20, of McArthur, Ohio. The Stuller vehicle, which was traveling south on County Road 18, traveled off of the right side of the roadway, striking a guard rail and tree. The vehicle then continued down into Salt Creek before coming to rest in the creek.
Both Stuller and Anderson were pronounced deceased at the scene by Vinton County Coroner, Doctor Christina Kremer-Goodson. Seatbelts were available to both subjects in the vehicle at the time of the crash and Stuller was wearing his seatbelt. Agencies assisting at the scene included the McArthur Fire Department, Vinton County EMS, the Ohio Investigative Unit, Vinton County Sheriff's Office, and McDonalds Towing. County Road 18 was shut down as a result of the crash for approximately four hours. The crash remains under investigation.