OHIO – Dewine expands on reopening of business on May 1, 2020 and lifting some orders.


"We must continue to assume that everyone has this disease because it is not going away until we have a vaccine," said Governor DeWine. "As we gradually, carefully, and responsibly start to reopen Ohio, it will be important that we all continue to work together to protect each other."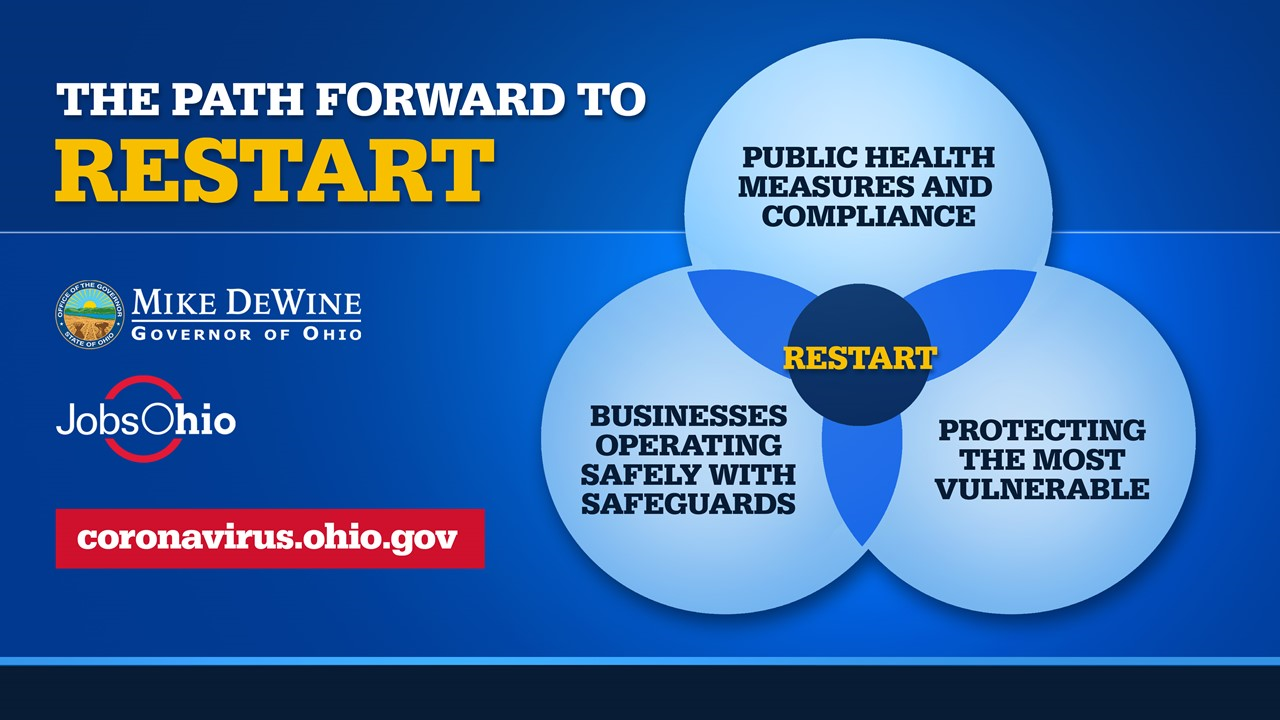 As Ohio begins to reopen, Governor DeWine stressed the need to balance
Compliance with public health measures;
Implementation of safeguards in business; and
Protections for the most vulnerable Ohioans.
Dewine said our major goals for reopening businesses in Ohio are:
To protect employees, protect customers
Distancing, there is no substitute for distancing, more distancing is always better.
People wearing masks, this is going to become common in public places.
Barriers where barriers are appropriate, some companies will have barriers in places where it protects people.
Surfaces cleaned frequently, requirements for cleaning regularly, you'll see people wearing gloves.
Staggered arrival times, staggered lunches, and staggering work times.
Employees who can work from home will work from home, temperature checks of employees who can't work from home.
Retail, you'll see the limit of the number of people in stores still, limiting exposures.
you can listen to Dewines statement here: