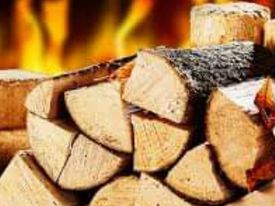 PICKAWAY – Deer Creek is offering free firewood to help clean up the park.
Deer Creek Golf Course Parking Lot
FIREWOOD COLLECTION AREA
DESIGNATIONCOLLECTORS WILL ENSURE ALL NECESSARY AND APPROPRIATE SAFETY MEASURES ARE TAKEN AND THAT ALL CURRENT STATE ORDERS AND RECOMMENDATIONS ARE FOLLOWED RELATED TO COVID-19.
THE AREAS SPECIFIED BELOW ARE DESIGNATED AS FIREWOOD COLLECTION AREAS. PEOPLE MAY COLLECT FALLEN/DOWNED TIMBER (BRANCHES, TWIGS, AND LOGS ON THE GROUND) WITHIN THE DESIGNATED AREAS AND REMOVE IT FROM THE PARK FOR THEIR PERSONAL USE. CHAINSAWS MAY BE USED IN THESE AREAS. NO STANDING TIMBER MAY BE CUT. VEHICLES MAY NOT BE DRIVEN OFF ROADWAYS OR PARKING LOTS; TRAFFIC FLOW SHOULD NOT BE HINDERED FOR FIREWOOD COLLECTION.
AREAS ARE OPEN TO FIREWOOD COLLECTION SUNDAYS THROUGH SATURDAYS AND DURING DAYLIGHT HOURS ONLY, ON THE DATES LISTED BELOW.
THIS PARK IS IN THE EMERALD ASH BORER AND PINE SHOOT BEETLE QUARANTINE AREAS. TRANSPORT OF FIREWOOD OUTSIDE OF THE QUARANTINE AREA OR ACROSS STATE LINES IS PROHIBITED.PARK: Deer Creek
LOCATIONS ON PARK: Campground & Golf CourseDESIGNATION BEGINS ON: December 18, 2020
DESIGNATION ENDS ON: February 28, 2021They are working on extending this end date.