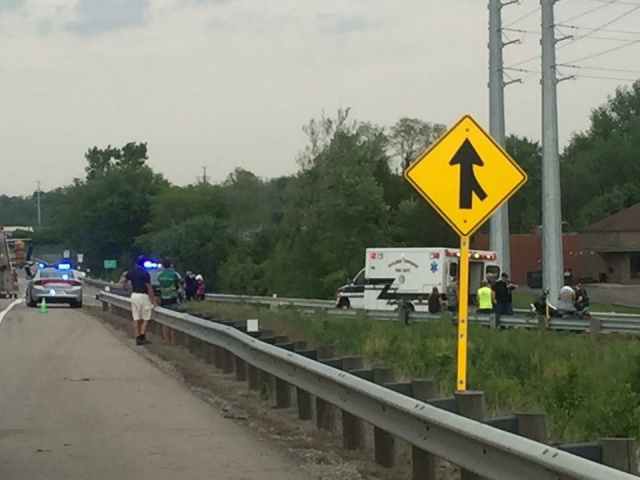 CIRCLEVILLE – On Saturday, May 12, 2018 downtown Circleville was buzzing with motorcycle traffic.  Moto gear 2nd annual Motorcycle show was the attraction.  With hundreds of people attending.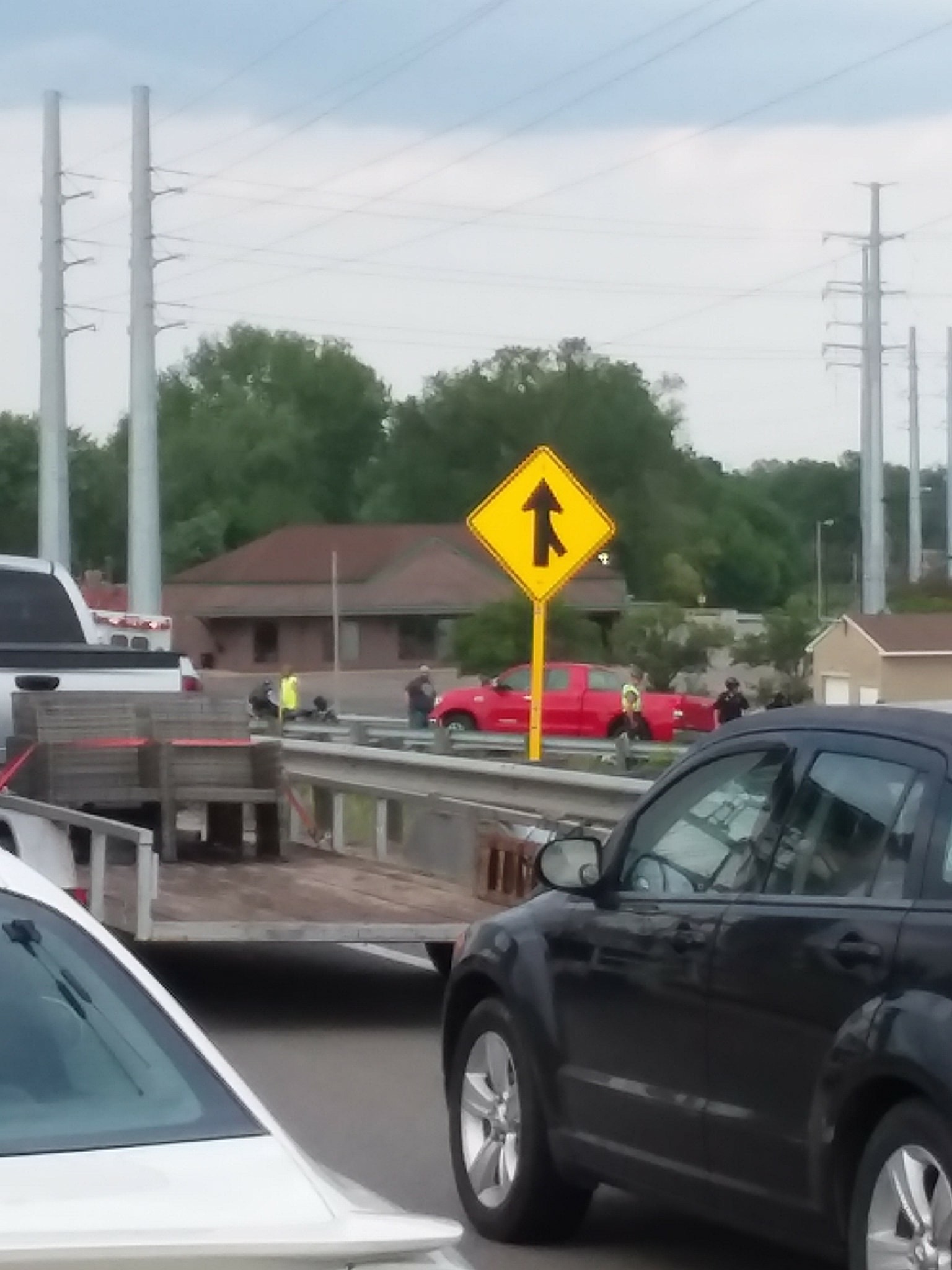 Brandyn Phillips 24 of Columbus left the motorcycle event at approximately 4 pm.  Heather Jo family member of Phillips said, "Brandyn told us when he was leaving the event, a piece of a semi was laying along the road, and the wind blew and picked it up and stood it up in front of him.  He attempted to hit the brakes and swerve but hit the metal and when head first into the guardrail."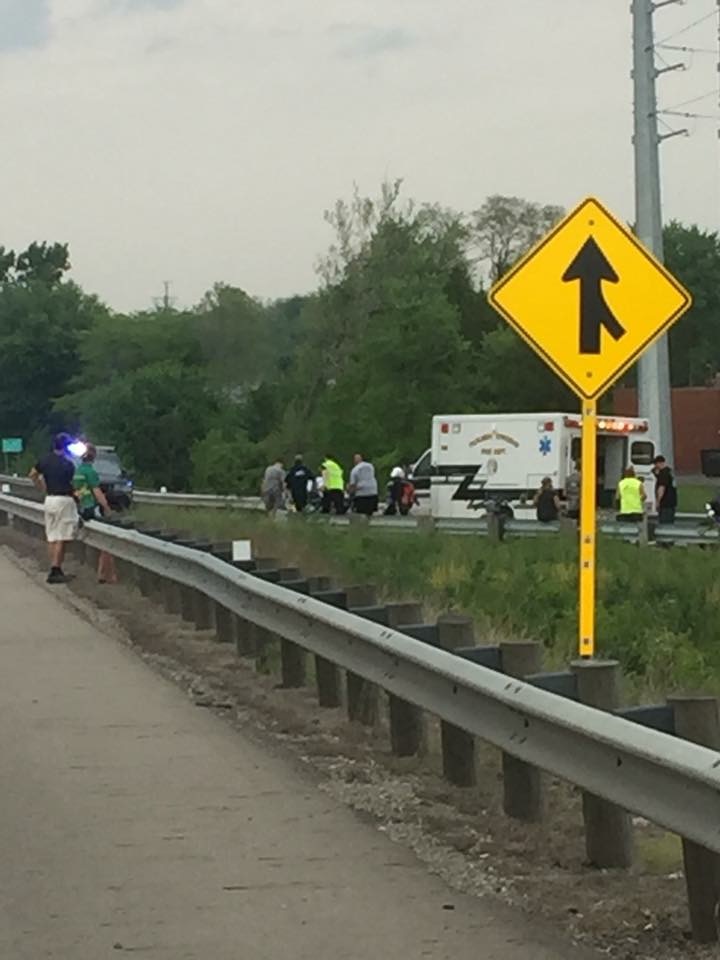 Phillips was life-flighted to OSU hospital; he is currently waiting on the results of the MRI to see if he needs surgery for his injuries.  Phillips sustained a serious concussion, fractured C7 disk, and major road rash.  He said to tell everyone, "He appreciates all the prayers and support."  Phillips will be in a neck brace for a few weeks because of the c7 neck injury and is recovering with his family by his side.