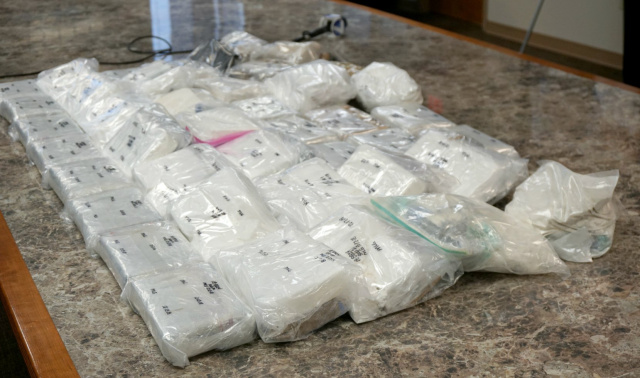 (DAYTON, Ohio)—Ohio Attorney General Mike DeWine, Montgomery County Sheriff Phil Plummer, and U.S. Department of Homeland Security Investigations Special Agent in Charge Steve Francis announce the seizure of (103) pounds of Fentanyl, Cocaine and Heroin.
As part of an investigation, authorities with the Miami Valley Bulk Smuggling Task Force arrested Michael Nailen, 53, of Glendale Arizona and Marco Gonzalez, 47, of Los Angeles, California.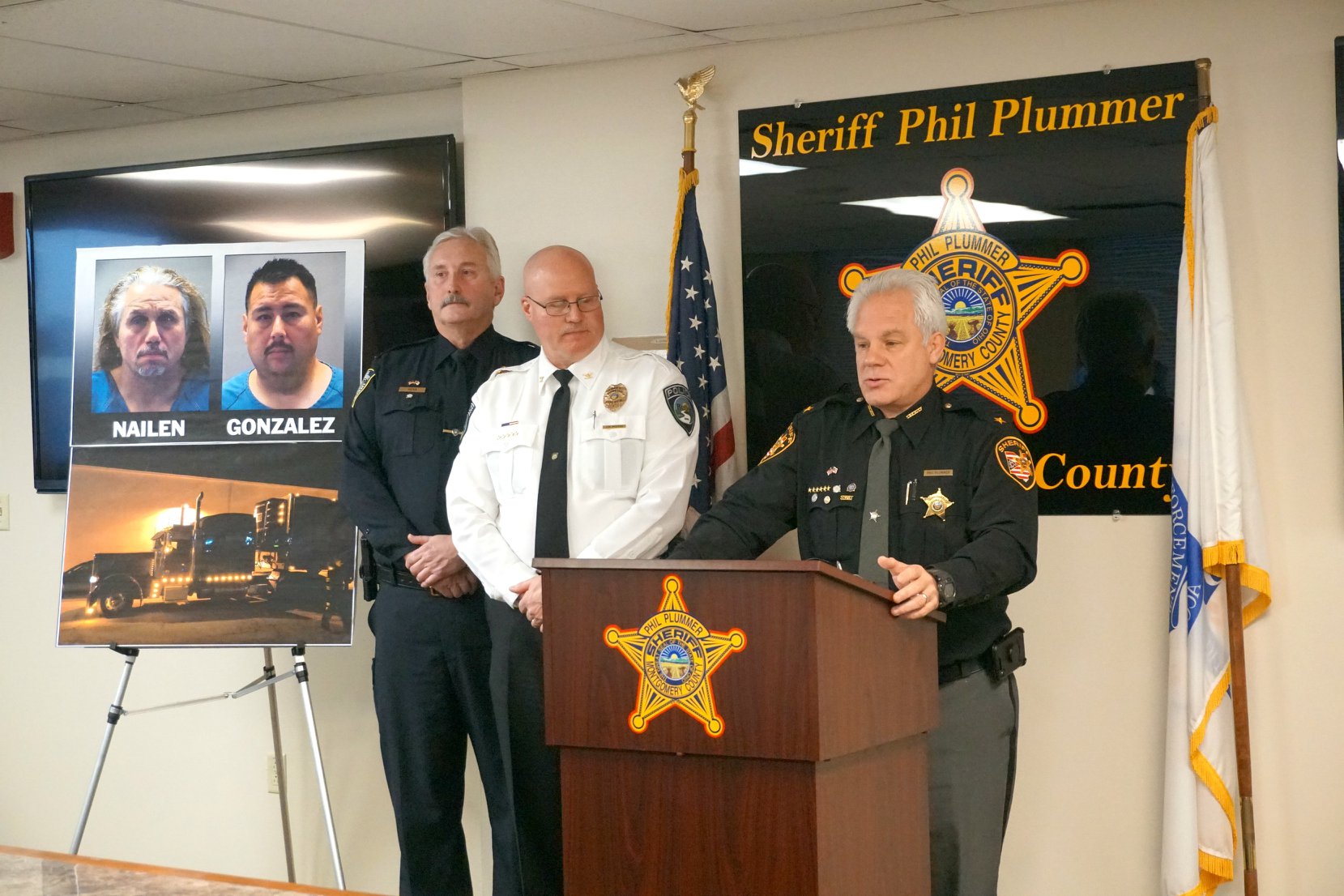 During this investigation, detectives interrupted a major narcotics smuggling route operating throughout the United States. Agents learned this drug trafficking organization was utilizing commercial semi-trucks to conceal narcotics inside the legitimate freight.
After gathering evidence indicating that these individuals were allegedly involved in narcotics trafficking, the task force performed a series of lawful traffic stops.

During the traffic stops, detectives discovered (56) pounds of Fentanyl, (26) pounds of Cocaine and (21) pounds of Heroin.
Both Nailen and Gonzalez are facing a series of drugs charges based out of the United States Attorney's Office Southern District of Ohio.

"The amount of fentanyl seized in this case is enough to kill millions of people," said Montgomery County Sheriff Phil Plummer. "This seizure will adversely affect the illicit Fentanyl market in Ohio and hopefully give Ohioans on the verge of opioid recovery a chance to complete the recovery process." We recognize collaboration through federal, state and local partnerships are necessary to have a significant impact on the criminal organizations in Montgomery County and the Miami Valley," said Montgomery County Sheriff Phil Plummer.
"Investigators with this task force are regularly taking large amounts of drugs off the streets, and the work they are doing is saving lives," said Attorney General and Governor-elect Mike DeWine. "It's impossible to know how many people won't overdose now that these drugs have been seized, but one thing is certain – if you bring fentanyl into the Miami Valley, there is a good chance you are going to get caught."

The Miami Valley Bulk Smuggling Task Force is made up of officers from the Montgomery County Sheriff's Office, Miami Township Police Department, Butler Township Police Department, Ohio Highway Patrol, RANGE Task Force, Ohio Bureau of Criminal Investigation, Homeland Security Investigations, and Montgomery County Prosecutor's Office.