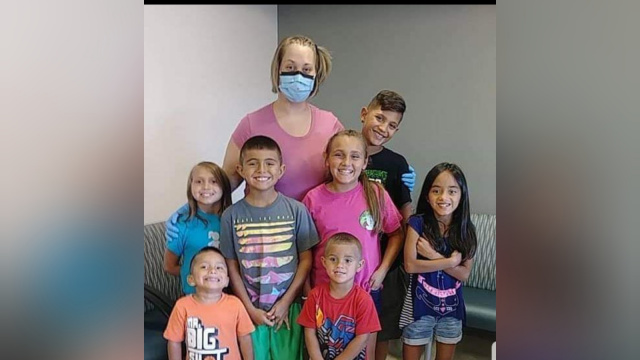 COMMERICAL POINT – A group of local concerned citizens met on Sunday December 16th with one goal in mind.  The children from the wake of a tragedy that rocked the small town.
On December 9th of 2018 Yoni Cruz Martinez, 35, of Columbus was operating a 2014 Hyundai Elantra, westbound on SR-762 at a high rate of speed, traveled off the right side of the roadway, and struck a tree.  Mr. Martinez who was not restrained was pronounced deceased at the scene by the Pickaway County Coroner's Office.  The original story concerning the pursuit and wreck can be found here. 
The other two passengers in the vehicle, Caissen Cruz, 3, and Rojer Lemus, 4, were transported by Scioto Township Fire Department and MedFlight to Children's, sadly Rojer Lemus passed away a few days later and Caissen Cruz is still in the hospital trying to recover from these injuries.
After the accident many locals learned of the mother, Sarah Cruz-Martinez, who was legally separated from the driver, Yoni Martinez, is fighting a battle with Lukemia and skin cancer. She is currently unable to make treatment appointments due to both financial difficulty and the hospitalization of her children. To add to the difficulties, she lives in West Union Oho, approximately 2 hours from Children's hospital in Columbus with he cancer appointments in Cincinnati Ohio.
According to a local social media post by Brandy Miller-Gussler, "A few of us met tonight, to come up with a game plan, about the family from the car accident that happened last weekend . I was told the other little boy was able to come today. The family is still in need for clothing, and gift cards for different expenses. There were toys donated for us to wrap. We have more than enough toys. If anyone still wants to donate, all donations can be taken to the firehouse. They are expecting donations till Friday. Saturday the firehouse will take everything to the family. Thanks to all for the help. Here is the ages and sizes of the children."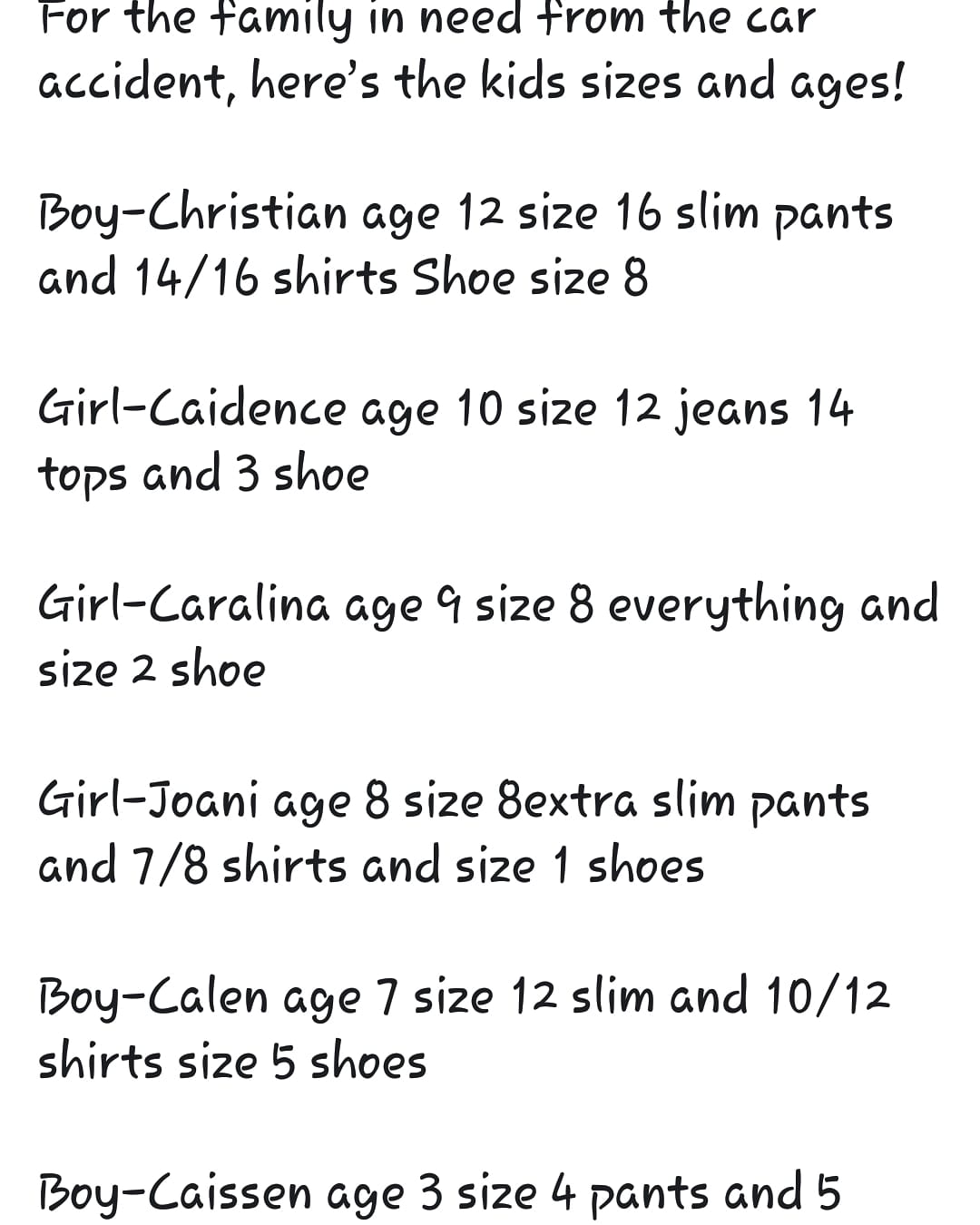 The local community is looking for these sizes of the children for help.  Also the go fund me for mom and family is available also To contribute  please visit the link below
My name is Sarah Cruz-Martinez. I am a mother of 7 amazing children. I am trying to raise money to provide for my kids and my many trips back and forth to UC for chemotherapy, radiation and platelet and blood infusions. Any thing helps, so please donate.
In a show of support, a family friend sent us the following statement regarding Sarah:
"There is an amazing woman I know. She's not only battling acute myeloid leukemia and leukemia cutis but recently she found out that her estranged husband and two of her kids were in a bad wreck. Her husband passed away at the scene and rojer,4, passed away at nationwide childrens. Caissen is still in ICU and will need surgeries and has a long road ahead of him. Sarah Cruz Martinez is supposed to have a stem cell transplant in January, but she has put her health on the back burner for now. But she needs prayers and so does her other 5 children. Sarah is strong, Sarah is a hero through many eyes, she is a friend, and mostly she is an amazing mother. It don't matter how strong of a person you are, you are never ready to hear the devastating news that she had to hear on December 9th. Her main focus now is getting Caissen better and back home with her and making arrangements. There has been a go fund me page that has been made https://www.gofundme.com/6ewrey0, she has not updated it since the tragic accident. Also there is bank account set up in her name at First state banks in Adams county.