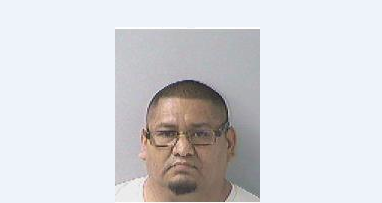 Per Sheriff Robert B. Radcliff, on April 5, 2019 The Pickaway County Grand Jury indicted Manuel Velazquez-Bernon 42-year-old male from Commercial Point, Ohio, on 4 Felony Counts of Possession of Drugs, and 4 Felony Counts of Trafficking in Drugs.
Sheriff Radcliff would like to note that this case is a culmination of a joint investigation between Ohio Organized Crime Investigations Commission, Ohio HIDTA, US Department of Homeland Security, US Immigration and Customs Enforcement (ICE), US 23 Major Crimes Task Force, Pickaway County Sheriff's Office, Columbus Police Department, Gahanna Police Department and the Pickaway County Prosecutor's Office.
A search warrant was obtained for Manuel Velazquez-Bernon's residence at 6 Brown Street Commercial Point, Ohio. The search warrant was executed on December 19, 2018. During the search investigators located over 12 grams of Fentanyl pills, 240 Oxycodone Hydrochloride pills, over 800 grams of Marijuana, over, ½ gram of Cocaine, 3 firearms, and $6,000 cash.
On March 20, 2019 Manuel Velazquez-Bernon was taken into custody by ICE after more suspected cocaine was located at his residence by the above-mentioned investigators.
Manuel Velazquez-Bernon will be arraigned in the Pickaway County Common Pleas Court at a later date.
Sheriff Radcliff would like to thank all the agencies involved for their continued cooperation. Sheriff Radcliff would also like to urge the public to contact his office with any drug tips at (800)472-6033 or their anonymous tip line at [email protected]