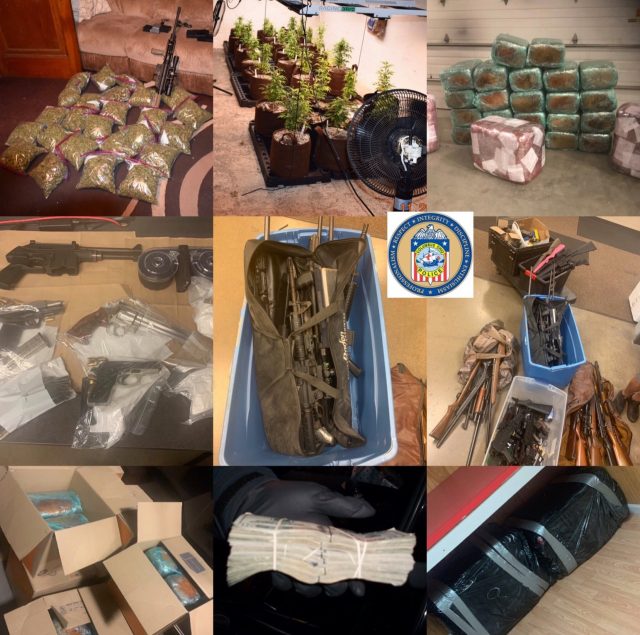 COLUMBUS – A long term investigation by Columbus Authorities resulted in a large seizure of narcotics from Mexico.



According to police, in the summer of 2019, detectives with the Columbus Police Drug Cartel Unit began a long-term investigation into a drug trafficking organization operating within Columbus. Detectives determined the suspects were receiving large quantities of narcotics from Mexico which they would then distribute in Columbus specifically on the city's east side and Linden. In January of 2020, the Drug Cartel Unit brought the case to a conclusion with the following results:
– 9 arrests; 33 felony indictments received from the Franklin County Grand Jury
– 83 guns were seized; 12 were stolen
– $14,720 cash was seized
– 905 pounds marijuana, 698 grams cocaine, 26 grams crystal methamphetamine were seized
A total of nine people were arrested and charged with various crimes described below.