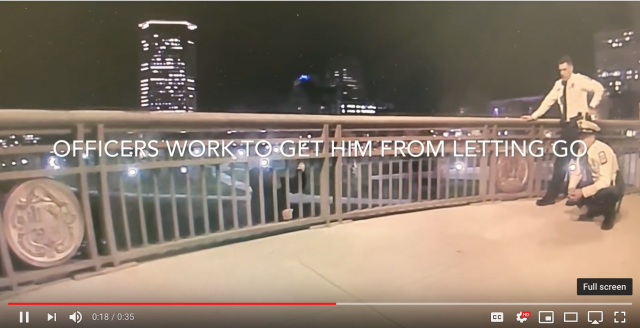 COLUMBUS – "What do I have to live for," says man who has history with police.  Quick work from Columbus Police end a possibly tragic event that happened this week in downtown Columbus.  With water temperatures plummeting with the colder weather and a long drop, the suicidal man could have easily ended his own life.
Release from CPD

Wednesday evening, November 7, 2018, at 6:41pm, Columbus Police call takers received multiple calls from concerned citizens regarding a suicidal man on a railing of the Broad Street Bridge over the Scioto River.
At the same time, Officer Christian Kratochvil was driving in the area when he was flagged down regarding the suicidal man.
Officer Kratochvil made contact with the man who was hanging on the outside railing of the bridge, threatening to jump. Officer Kratochvil recognized him as attempting suicide approximately two months prior by the same means at the same location. On that occasion, Sgt. Rashawn Sykes was able to talk him into climbing back over the railing.

Sergeant Kyle Erdeljac, Officer David Schultz &Officer Bret Woodyard responded to the scene. Meanwhile, Officer Gilbert Leffler worked with COTA special duty officers to block traffic on East Broad Street.
The man was initially hostile toward Officer Kratochvil, likely based on their history. However, Officers Shultz & Woodyard established rapport with him and diffused the situation.
The man relaxed and repositioned himself. While distracted by the officers, Sergeant Erdeljac was able to grab a hold of one of his arms & the waistband of his pants.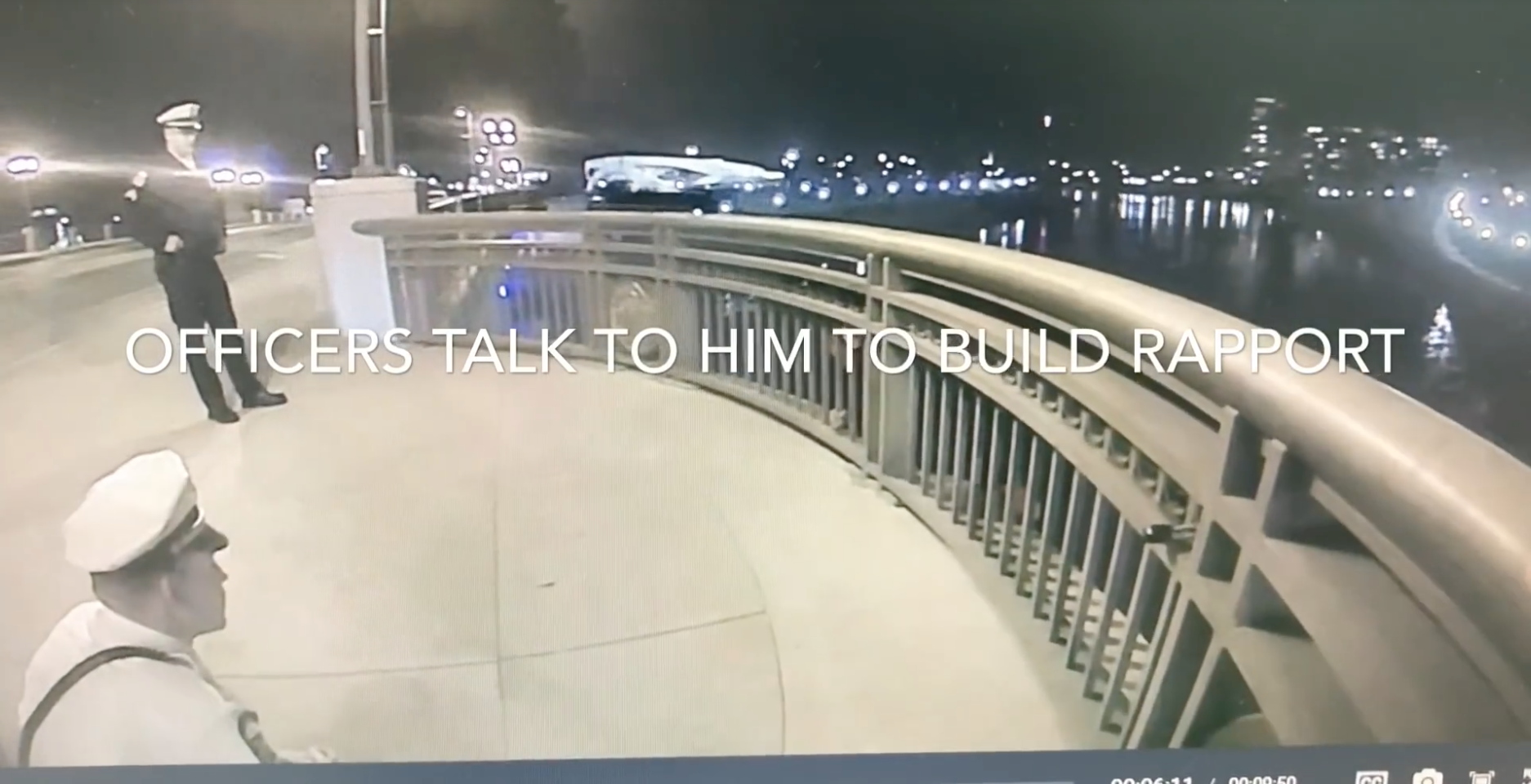 All police personnel present rushed to in to assist pulling him back over the railing. He was taken into custody approximately 7 minutes after the initial 911 call.
Officers Schultz & Woodyard transported him to the mental health facility at the Ohio State University Wexner Medical Center where he has previously received care.

All the involved officers are to be commended for their teamwork in saving Mr. Eden's life. -Sgt. Kyle Erdeljac