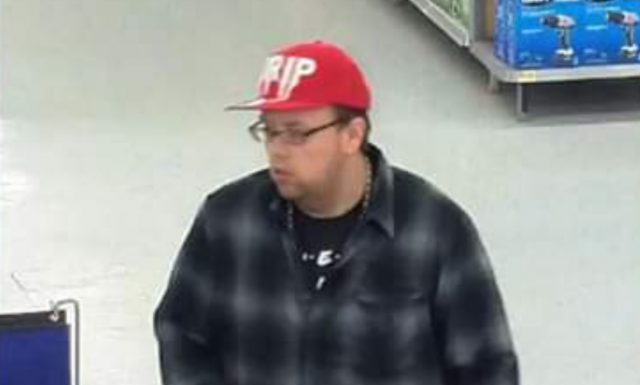 Columbus OH- SHOPLIFTING TURNED ROBBERY – KNOW HIM?

Today, January 5, 2020 at 10:39am, the suspect entered Walmart at 5200 Westpoint Plaza Dr.
The suspect was spotted by the Asset Protection Manager who saw the suspect place items in an open duffel bag in a shopping cart. The manager went back to his office & started watching the suspect on the store video surveillance cameras.

At 12:52pm, the suspect made his way to the garden center. The manager was waiting for the suspect outside the garden center door.
The suspect exited the store through the garden center with the cart & duffel bag heading for the parking lot. The manager approached the suspect, identified himself as the Asset Protection Manager & ordered the suspect to stop.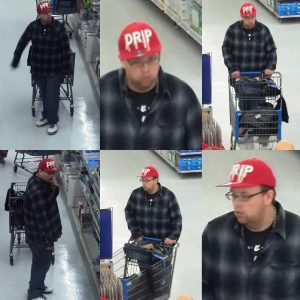 The suspect displayed a pocket knife & stated he had a knife and then lunged at the manager who backed away from the suspect.
The suspect dropped the duffel bag & fled.
The suspect was seen getting in a maroon/red Honda Accord with a rear Ohio license plate.

Suspect description: 5'8″, 220 lbs., 25-45 years old, glasses, redish hair, scruffy facial hair, wearing a black/blue flannel shirt, blue jeans, white shoes, and a red baseball hat with the word "DRIP" on the front.
Info on his identity contact: 614-645-4665 [email protected] or Central Ohio Crime Stoppers at 614-461-TIPS (8477).