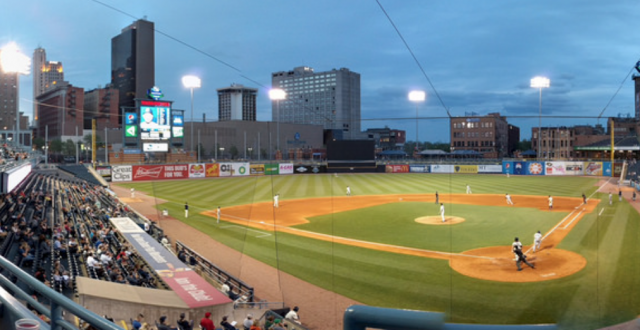 OHIO – Columbus famous baseball league will transform their look, logo, and name completely for 72 games this year.  Why?  To appeal to a growing Latin culture in the area.

When people think about Latin Americans they usually think soccer, not baseball but thats far from the truth. Dominican Republic, Venezuela, and Cuba baseball is extremely popular, in fact many scouts pull from the Latin teams to play in U.S. baseball.  In the Dominican Republic talent scouting has intensified so much that teams have set up on the island to train and recruit talent.

According to Columbus Clippers facebook group every Friday home game during the 2019 season as part of MiLB's Copa de la Diversión program or Fun program translated, the Clippers will transform into Veleros de Columbus, the transformation will change the logo, the swag wear, everything.
Information on tickets or gear here: https://www.milb.com/columbus/fans/copa?fbclid=IwAR23K-n2P-JVp3q2Cr93hpaKDYxY0rI_yAgxIkXjh913qzZpzBZeyLX6c_4