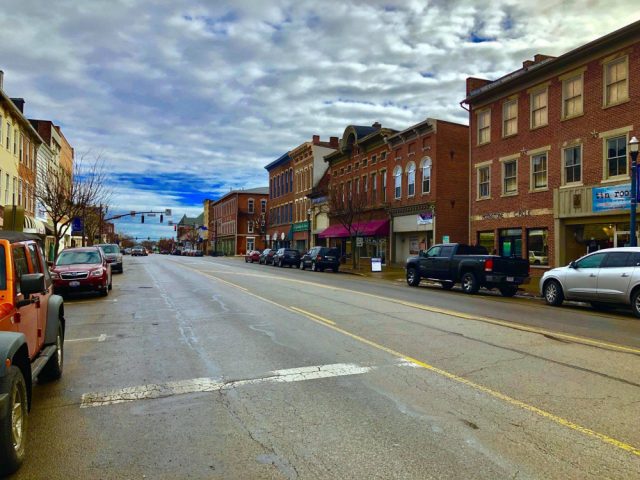 CIRCLEVILLE – Circleville city mayor Don Mcllroy says that they will start to pull back COVID-19 emergency orders starting May 1, 2020 with opening of small businesses.
Mcllroy told council members during the April, 21, 2020 that he has been in discussion with The Downtown Business Association and the Chamber of Commerce about the opening up of small business after May 1, 2002, with the possibility of restrictions during opening hours.
"Ive been talking to Marlee Martin of the chamber and Sue Lumley of DBA about how we can get some of our small business open and running and what can we do as a city to assist them. I bring this up for ideas to the council and anyone else, I would appreciate hearing from you. We are hearing from the Governor and hes not being as specific as I would like him to be on small businesses. I understand his restrictions on restaurants, but the smaller shops I'm a little bit concerned. I talked to Attorney Gary Kenworthy about what my position is as mayor and he gave me some suggestions. We may be looking at having some of these small businesses open up as early as May 1st, that of course will be up to them."
Gov. Dewine has spoke on the reopening of business during a recent press conference, "Ohioans have done a great job, a phenomenal job, fighting back, staying home, ensuring physical distancing. We've been doing all the things that needed to be done. I've never been prouder to be an Ohioan and I'm very grateful for what you have done. You have flattened the curve," said Governor Mike DeWine.
Beginning May 1st, the state will begin a phased-in reopening of the state economy. The plan will be fact-driven over a long period of time to minimize the health risk to business owners, employees, and their customers. In consultation with Dr. Acton, Lt. Governor Jon Husted will lead the governor's board of economic advisors to identify best practices, similar to the current requirements on essential business operations to ensure Ohioans health and safety as businesses begin the process of reopening.