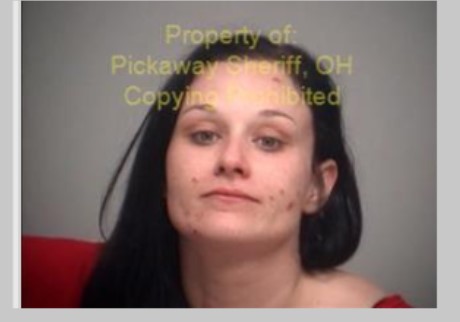 CIRCLEVILLE – A woman has been charged for burglary after she was found inside a home relaxing in the living room.
According to the Circleville Police department, a homeowner on Dunmore Road in the city called the police after she came out of her bedroom to find a stranger sitting in a chair in her living room. The Homeowner stated to police on 911 that the woman then got up and went into her son's bedroom where she remained until police arrived.
Police stated that they found 26-year-old Lyndsey Pyle in the homeowner's son's bedroom wandering around. When asked what she was doing there, she stated to the police that, "she could speak other languages, and that her name was Mary Jane." Police also stated that she was talking to subjects that were not there, and most of the conversation did not make any sense and she could not hold still. Police suspected at that time she was under the influence of some sort of drug.
Police reported that the son did know the girl, but had not seen her in over a week and she had no reason to believe she could just enter his home.
Police after talking to homeowners arrested Pyle and charged her with burglary and is currently being held in Pickaway county jail.