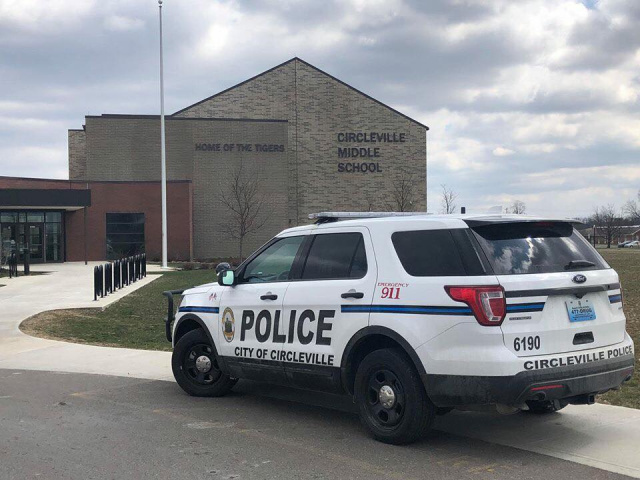 CIRCLEVILLE – Pickaway Health Department has received several complaints of people playing on the facilities of the Circleville School Campus, now Circleville City schools is making a statement about those facilities.



As of Today, April 8th we will be enforcing to the best of our ability complaints filed that people are seen at various school locations playing recreational sports or using school facilities. At this time we ask that community members, students, and families refrain from using any school facilities, tennis courts, refrain from entering the Savings Bank Stadium, Baseball/softball complex, basketball courts and playgrounds.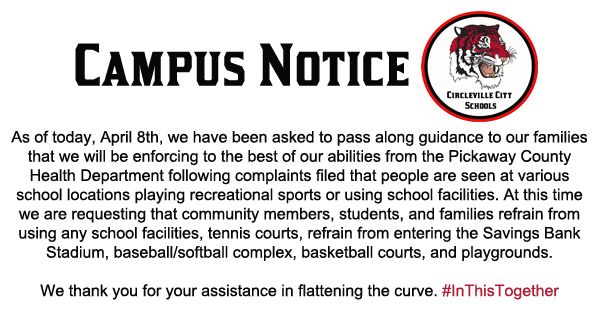 Earlier this month Dewine in part of his stay-at-home orders issued parameters that closed playground equipment where gathering could happen.