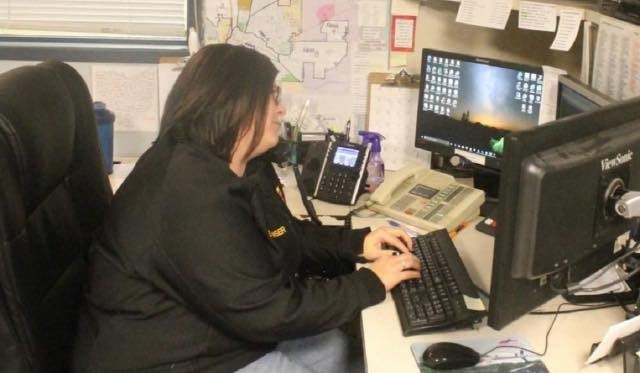 CIRCLEVILLE – In a meeting yesterday with Circleville adminstration that consisted of Circleville Mayor Don Mallory, Circleville Police Chief Baer, Circleville Fire Chief Thompson and 
Director of Circleville Human Resources Tony Chamberlain expressed concern over councils direction with PSAP talks to combine Circleville Dispatch with Pickaway County.
According to Circleville City Mayor cost is driving some of the Council to consider the contract proposal from Pickaway Sheriff even after Circleville passed a safety levy to support it. "Council needs to really consider the pros and cons to a contract with the County, once we shut down dispatch in the city we can never get it back leaving us to a contract with no control on how our dispatching is done with the county. We need to slow down and look at all of our options before jumping into something we can't back out of." 
Circleville Fire Chief Brian Thompson who has worked outside of the city for over 20 years with Harrison and Pickaway Township says that there is a difference between Circleville Dispatch and Pickaway. "We are able to customize our calls and deal with emergency situations between police and fire, we can use special fire-grounds with other agencies thats more efficient with city. It is much more expensive to close the Circleville Police Dispatch Center and to contract with the County. This has been proven through detailed documents provided by the vendors who would charge to do this transitions."
Circleville Police Chief Shaun Baer said that he has had issues keeping dispatch staffing throughout the talks of shutting down PSAP. "Keeping people when they feel their job is in jeopardy has been difficult. We have held together throughout years of the city making cuts to the police force and we finally passed a levy to get safety forces where Circleville wants them. The citizens asked for more services not less, we feel this gives them less after passing a levy that said they are willing to pay more. Having two PSAP's in the County is a good thing, several times over the last six months 911 for the county has gone down, and I'm not saying ours couldn't go down also, but its nice to have a staffed redundancy system in place its safer."
Councilwomen Michelle Blanton and Sherry Theis are in charge of the fact finding of costs and services between the two PSAP's and are slated to discuss those findings in Council Meeting tonight at 6pm in Council Chambers. Council should address questions from public and hear from both Pickaway County and Circleville Administration.
This is not the first time PSAP merger has been discussed in the city in 2015 discussions of merging PSAP the opposite way were discussed from the County to the city, heres the story on that: http://www.sciotopost.com/pnjstoryfile_name-231/
Fayette, Fairfield, and Ross county all operate separate PSAP's with their cites of Washington Court House, Lancaster, and Chillicothe.