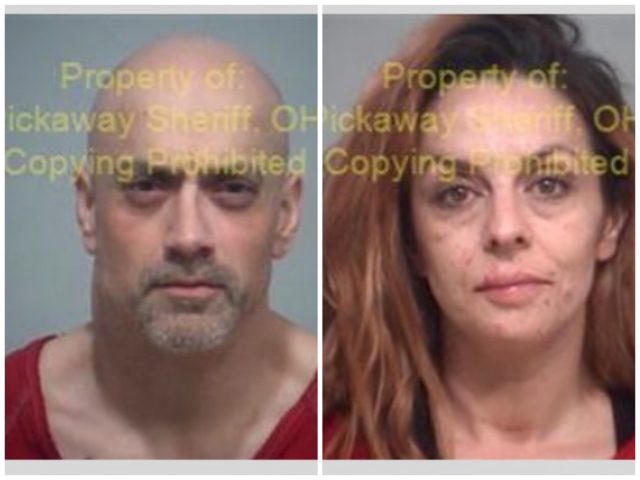 PICKAWAY – On Thursday, February 20 th , Probation Officers Jessica Davis, and Lacey Stevens were assisted by Pickaway County Sheriff's Corporal Brooke Cano in the apprehension of Jason Massiatte, and arrest of Jessica Wade.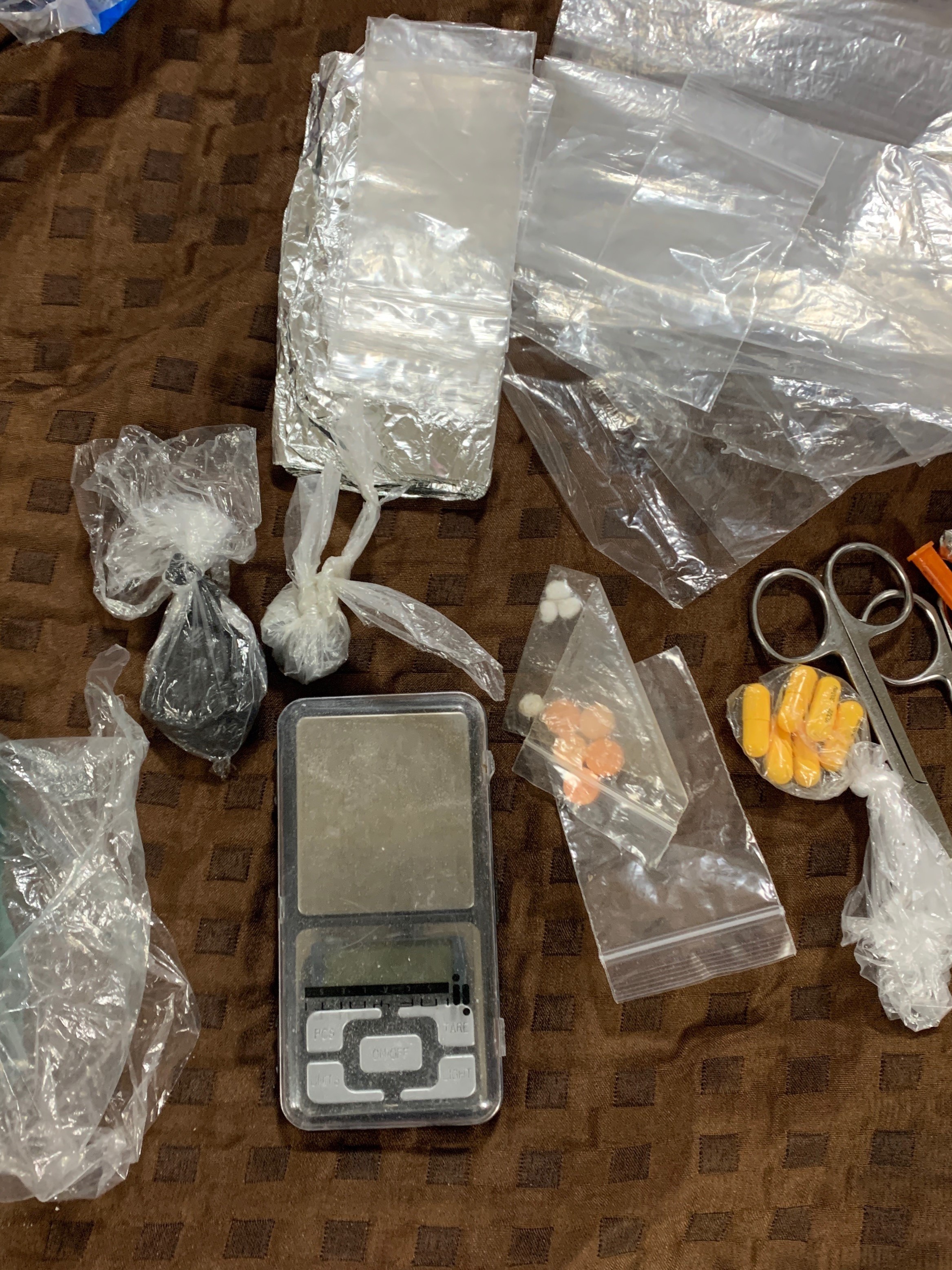 At approximately 8AM, the probation office received a phone call in regard to a probationer in distress due to narcotic use at the Relax Inn. Probation Officers Davis, Stevens and Corporal Cano conducted a wellbeing check on Room 24 to investigate the concern. Officers located Jason Massiatte and Jessica Wade
inside the room. Jessica Wade was determined to be on active probation with the Circleville Municipal Court, and it was discovered that Jason Massiatte had 2 active warrants through Highland and Franklin Counties.
A search of the room was conducted and officers subsequently located a draw-string bag filled with scales, pills, and 16 grams of black tar heroin were located in a hole in the wall. Also located during the search were bags full of needles.
Jason Massiatte was arrested on his active warrants, as well as new charges for Trafficking in Drugs- Heroin, and Possession of Drugs-heroin. Jessica Wade was arrested on a Probation Violation.