CIRCLEVILLE -Arrest made on individual in possession of suspected methamphetamine and prescription pills.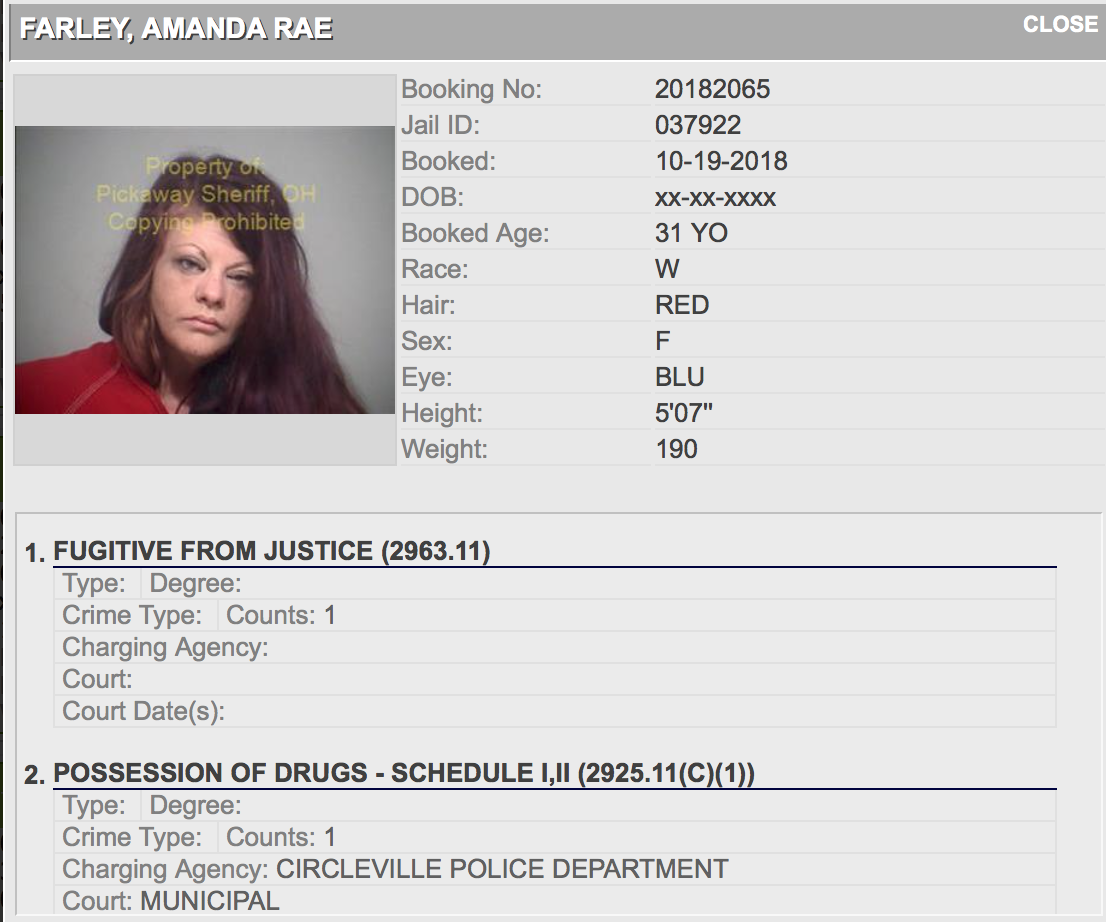 On Friday October 19th 2018 officers were dispatched to the area of South Washington Street and Town Street on a report of a suspicious female. Officers located the female, who had an active nationwide warrant out of the Fairfield County Sheriff's Office.
On a subsequent search of the female's belongings and person, 1.6 grams of suspected Methamphetamine and prescription pills were located along with other drug abuse instruments and drug paraphernalia. The female was criminally charged and transported to the Pickaway County Jail to await her initial appearance in Circleville Municipal Court.