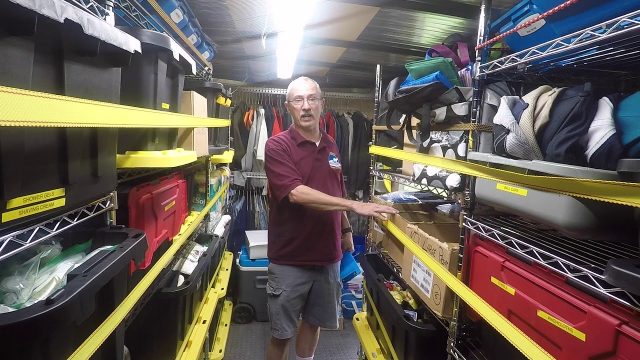 CIRCLEVILLE – A man that has been charged and accused of muliple sexual assaults against children has been found guilty in Pickaway Common Pleas this week, and some of these charges come from his work on homeless outreach.
According to Circleville Police, a search warrant was served at 56-year old Hank O. Stapelton of Circleville residence at 540 East Franklin Street in Circleville where multiple items of evidence were seized. Mr. Stapelton was placed under arrest and transported to the county jail on charges of Rape (x2), Kidnapping, Attempted Rape, Compelling
Prostitution
Stapleton operated New Hope Christian Outreach Charities and the charity was supposed to help the homeless veterans in our area. Sciotopost interviewed Stapleton in 2017 where he told his story of how he ran the "ministry."
He told us that at one time he was homeless himself, collecting cans for meals and showering at local truck stops. The same ministry that originally saved him from homelessness and where he met his future wife and father-in-law who originally operated the ministry as a church called The New Hope Christian Church. Hansel took over as director when his father-in-law stepped down. The church disbanded, but the outreach lived on through this charity.
He said he had been homeless knew how it felt and wanted to make things better, but according to police, this is one of the ways he preyed on his victims. Stapleton traveled a 25-mile radius of Circleville where he asked local police, homeless and identified the local homeless camps and would visit them around the area giving supplies.

In a background check of Stapleton we found a charge of gross sexual imposition of a 13-year-old that the charges were dismissed in 2006. He has also lived in several areas since then Dayton, Grove City, Canal Winchester and Columbus Ohio. Circleville Police believe there are more victims out there that have yet to come forward and are asking for people who may have been abused by Stapelton to contact local police.
In Court this week Stapleton plead no contest to Rape (x2), Kidnapping,
Attempted Rape, Compelling Prostitution he was sentenced to 25 to 30 years in prison, classified as Tier III sex offender, and will have to have a lifetime registration required after parole. Stapleton will be 81 years old if he serves the minimum of 25 years in prison.