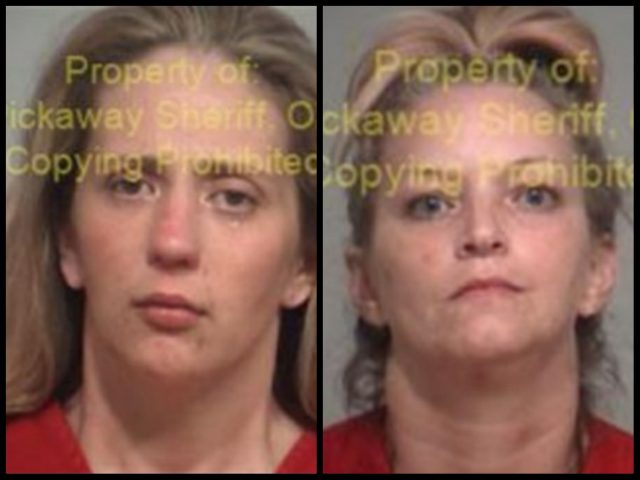 Circleville OH- 5/27/2020 Trooper Eric Holbrook of the Circleville Highway Patrol Post made a traffic stop on US 23 in the area of US 22. During the stop Trooper Holbrook requested that the Pickaway County Sheriff's K9 Joris be sent to the traffic stop for a free air sniff of the vehicle.
Cpl. Stephen Harger arrived with Joris and the K9 alerted to the odor of narcotics coming from the vehicle.
A probable cause search was done by Trooper Holbrook and Cpl. Harger and over 100 grams of suspected heroin was found in the vehicle.
Two females from the Portsmouth area were arrested and taken to the Pickaway county Jail where they were booked on charges of Possession of Heroin and Trafficking in Herion, both felonies of the 1st degree.
31 Year old Jordan MacKenzie Rhea of Portsmouth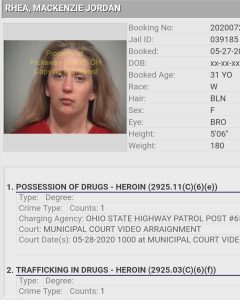 36 Year old Virginia Danielle Rose of Portsmouth