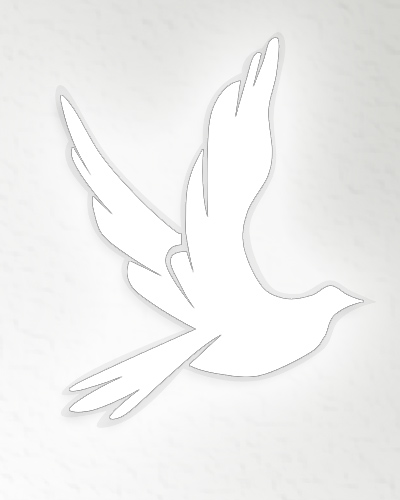 Circleville OH- Olen Melvin "Jack" Black of Circleville, Ohio passed away December 31, 2020 at the Inn at Olentangy Trails in Lewis Center Ohio.  Jack is survived by his daughter Mary Beth Radcliff; grandchildren Jonathan Louis Sobel and Beth Colleen McPherson; great-grandchildren Matthew Christian Sobel, Anna Noelle Sobel and Natalie Jade Sobel. 
Jack was a veteran of World War II, serving in central Europe as a member of the 277th Field Artillery Battalion where he earned the Bronze Star among other distinctions.  Born in his home in Laurelville, OH in 1924 to Forest G. Black and Hattie A. VanFossen, Jack attended school at Sam Creek, and eventually graduated from Laurelville High School.  He was married to Mary Margaret "Margie" Delaney on February 3, 1946.  He welcomed his first and only child on June 23, 1954.  Before and after the war, he attended school to learn the trade of auto repair in order to work as a mechanic.  Upon completion, he would eventually own and operate his own business, Black's Auto Beauty Shop, from 1954-1969.  After closing his shop, he moved on to work in various other auto body shops around Columbus until he retired from the profession in 1987. 
After retiring, he discovered a love of golf and never considered it a good walk spoiled.  He was an active member of the American Legion Post 134, the Circleville Elks Lodge #77, and the Knights of Columbus.  Jack was also an avid musician, singing and playing the banjo as well as performing regularly at a variety of locations around Circleville with other musicians.  He maintained a cabin at Lake White in Waverly, OH for the enjoyment of his family long into retirement, in addition to wintering in New Port Richey, Florida.  He devoted the later years of his life to his wife, his daughter, and her family.  He continued to impart wisdom, skill, laughter, and joy to his grandchildren and great-grandchildren well past the point of being able to see. 
To the end of his life, he impacted those who cared for him in his last year, teaching even young care workers about love and happiness.  To all that knew and loved him, he left this world a far better place than he found it, and he will be missed dearly.  As he always said, "Glad you got to see me!!"  In lieu of flowers, please donate to Capital City Hospice (https://capitalcityhospice.com/donate), Meals on Wheels (https://www.lifecarealliance.org/donate), or the Inn at Olentangy Trails (https://www.olentangytrail.com/contact) Private family services were held in his honor.  Online condolences can be made to www.wellmanfuneralhomes.com.