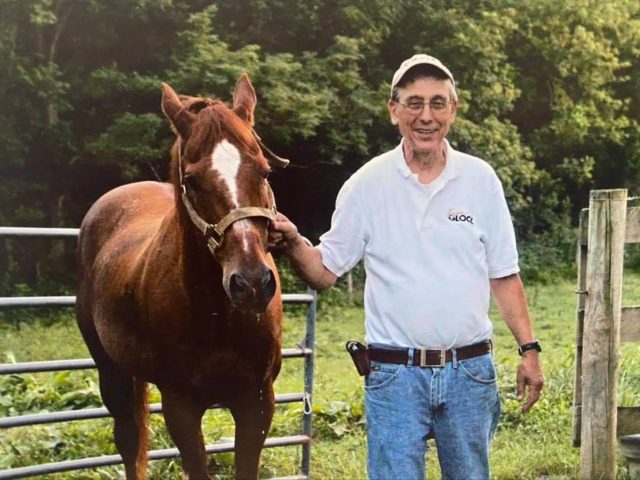 Circleville OH- John P. Downs 75 of Circleville, passed away on January 21, 2021 at his residence.  He was born on November 3, 1945 in Columbus, the son of Bernard and Louella (Call) Downs. He was preceded in death by his parents and wife, Sharon (Bumgardner) Downs.
He is survived by his sister, Barbara Lucas; niece, Beth (Karl) Lutz and ex-brother-in-law, Kenny Bumgardner.  Cremation has taken place.  Memorial contributions may be made to Ohio-O.S.P.C.A.  Arrangements were completed by the Wellman Funeral Home, Circleville.
Below is a statement from the Pickaway County Sheriff's Office regarding Johns career in law enforcement, including his time as a reserve Deputy for the department.
"The Pickaway County Sheriff's Office is sad to announce the passing of 75 year old Reserve Deputy John P. Downs, of Circleville, Ohio. Deputy Downs passed away at his residence on Thursday January 21, 2021.
Deputy John Downs began his Law Enforcement career where he served as a Full Time Civilian Personnel Director for the Franklin County Sheriff's Office, in July of 1986 when he graduated their basic police academy.
On December 17, 1992 Deputy Downs joined the Pickaway County Sheriff's Office as a Reserve Deputy. Deputy Downs was still actively working as a Reserve Deputy and regularly assisted with appraisals for the Civil Division of the Sheriff's Office.
Deputy Downs also regularly volunteered with the Ohio ASPCA.
There will be a private graveside service for Deputy Downs at a later date.
The Pickaway County Sheriff's Office would like to send their deepest condolences to Deputy Downs friends and family."