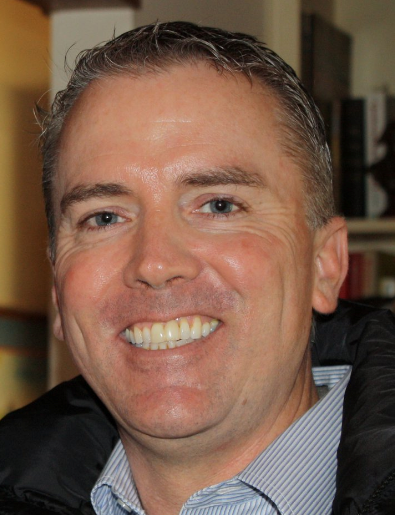 Circleville OH- Jeffrey David Hatfield, age 56 of Circleville, Ohio passed from this life unexpectedly on Saturday, April 25, 2020. 
Jeff was a loving and dedicated son, husband, brother, and adoring father to his children Jackson and Siena. He was known not only for his infectious smile, but more importantly the kindness of his heart to all those he touched. There were so many.  
Jeff was preceded in death by his father, Wayne Hatfield and is survived by his mother Judy Wood Hatfield, brother Jon Hatfield of Circleville and sister Jodi (Howie) Graf of Grove City.  Jeff leaves behind his wife Leslie (Saxton) united in love on February 19th, 2005 and his two beautiful children, Jackson (13) and Siena (10), also of Circleville. 
Jeff was the epitome of a family man and was cherished for his kindness, patience, skills as a handyman, as coach to his kids, and as an expert baker and cook.  His absence will forever leave an incomprehensible void in the lives of his family and those who knew him.  Jeff is also survived by a special Aunt Marianne Wood (Circleville), a very special Uncle Jim (Judy) Wood (Chillicothe), parents-in law Diane and Steve Saxton (Chillicothe), brother-in law Jon (Angie) Saxton and nephew Stephen Saxton (Circleville), niece Taylor Saxton (Ft. Worth, TX) and several beloved cousins  including Amy (Simon) Mills, Justin (Megan) Wood, and Jenna Wood (Circleville).
A standout athlete and 1982 graduate of Logan Elm High School, Jeff continued his academic and athletic career at Capital University.  He played 3 seasons of collegiate football at Capital before his career was cut-short by injury and graduated with a Bachelor's Degree in Business Management in the spring of 1986.  He was a member of Kappa Sigma Upsilon Social Fraternity and was highly regarded by his KSU brothers.  A consummate leader, Jeff was employed by Kaeser Compressors as Branch Manager of the Westbelt Drive location in Hilliard, Ohio.  Jeff also served in a variety of other corporate leadership positions throughout his stellar thirty-five year professional career primarily in the industrial performance and service industries.  Jeff was highly respected by his peers and employees for being fair, having high expectations, and for his kindness and concern for his employees and customers.
In the Circleville community, Jeff was active in the Elks Lodge 77, having served as an officer for 3 years and last being Loyal Knight which is very fitting for the kind of man and husband he was. He was active in the lives of his children, teaching life-long skills and loved the outdoors. He loved watching his niece excel on the softball field during her time at Ohio University-it brought him so much joy.  He gave selflessly and coached Circleville and Logan Elm Youth Sports, and YMCA flag football. 
Due to restrictions as part of Covid-19 there will not be a public funeral, however friends  are invited to arrive at Wellman Funeral Home on North Court Street for a special procession to Forest Cemetery to pay their respects to Jeff and his family on Thursday, April 30 by 2:15 p.m. In lieu of flowers, friends may contribute to a scholarship fund established to provide for educational needs for Jeff's children.  Donations may be sent to "Hatfield Scholarship Fund" c/o Matt Tootle, The Savings Bank, 118 N. Court Street Circleville, Ohio 43113. Online condolences can be made to www.wellmanfuneralhomes.com.