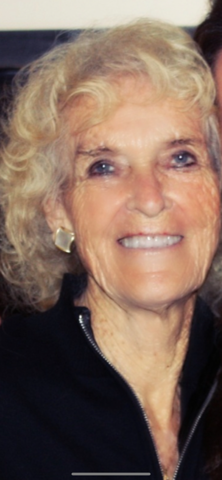 Circleville OH- Dorothy Cook, 101, of Circleville passed away on April 26, 2020 at her home.  She was born on January 22, 1919 in Circleville to Alva F. and Mary (Mock) Hoffman. 
In addition to her parents she was preceded in death by her husband Samuel "Pete" Cook, brothers Harold and Forrest Hoffman and sisters Erma Kline and Rosemary Garrison.  Dorothy was a member of Trinity Lutheran Church, Lions Club Auxiliary and spent most of her life caring for her family. 
She is survived by her son Bruce (Vicky) Cook, granddaughters Stacy Cook Planck and Haley (Cory) Cooper, great grandchildren Cody (Morgan) Planck, Tate and Quinn Cooper and great, great grandchildren Ensley and Easton Planck. 
A graveside service will be held on Thursday, April 30, 2020 at 11:00 a.m. at Floral Hills Cemetery.  Memorial contributions are suggested to Heartland Hospice, 6500 Busch Boulevard Suite 210, Columbus, Ohio 43229.  Online condolences can be made to www.wellmanfuneralhomes.com.