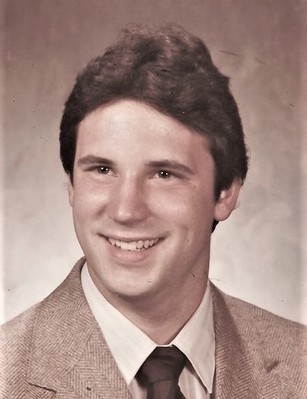 Circleville OH- Christopher W. Miller, 55, of Circleville, Ohio unexpectantly went to heaven on Thursday, February 13, 2020. He was born on November 23, 1964, in Lancaster, Ohio to the late Richard and Barbara Miller.
He was preceded in death by his parents, his brother, Charles Miller, and sister, Cynthia Kohler. He is survived by his siblings, Cathy Trimmer (Dan) of Baltimore, Curtis Miller (Gail) of Marysville, Cheri Farmer (Kevin) of Amanda, Craig Miller of Circleville and Chad Miller of Columbus; Nieces and Nephews, Richard Kohler of Lancaster and Tiffany Kohler of Canal Winchester, Devon (Jamie) Meyers of Littleton, Colorado, Jennifer (Kailie) Farmer of Stoutsville, Dakota Farmer of Amanda, Kyle (Kylie) Miller and Britney Miller of Lancaster and Ryan Miller of Marysville; great-nieces and nephews, Riley Miller, Keaton and Kenzlee Miller of Lancaster, Keeli Kohler of Grand Rapids, Michigan, and Alex Meyers, of Littleton, Colorado and Brother-in-Law Gary Kohler of Canal Winchester.
Chris was a 1984 graduate of Lancaster High School and he worked for DHL in Lockbourne, Ohio. He spent much of his time collecting comic books, movies, and science-fiction memorabilia. He enjoyed spending time with his family, at the farm with his cat, Mischief, and doting on his nieces, nephews, great-nieces and great-nephews.
Chris' last act on earth was to donate his corneas and organs to Central Ohio Lions Eye Bank and Lifeline of Ohio to help others.
We wish to thank Berger ER, Central Ohio Lions Eye Bank, Lifeline of Ohio, Ohio State Highway Patrol & Pickaway EMS for all their assistance. Caring Cremation® has taken place by the FRANK E SMITH FUNERAL HOME AND CREMATORY in Lancaster, Ohio. Inurnment will be at Carroll Cemetery, Carroll, Ohio at a later time. In lieu of flowers, you may donate to the Pickaway Township EMS, 579 Tarlton Rd., Circleville, OH 43113, American Red Cross, 1170 N. Court St., Circleville, Ohio 43113 or a charity of your choice in Chris's honor.