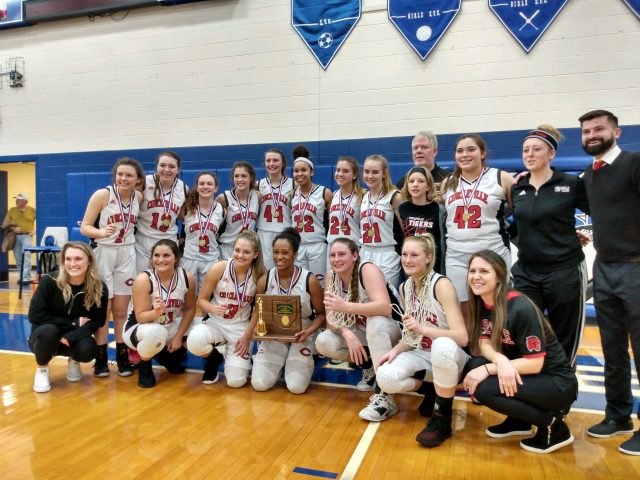 CIRCLEVILLE – Last week the Circleville Lady Tigers won by a dominating 16 points against Vinton County 61-45. This win propelled them into Sweet 16 regional contest in Zanesville.

Circleville has been a huge buzz about the skill set and momentum the lady Tigers have going into tommorows game, so much that over 24 hours before that game the tickets have sold out.
News of the sold out tickets online came about two hours ago from a facebook post from Circleville City School district, selling out in just little over 24 hours. Good news is they are still selling tickets at the gate for 8.00

Circleville City Schools will release a hour early in support of the varsity girls basketball team as they compete at 6:15 pm in the Sweet 16 regional contest in Zanesville.
The girls play tommorow March 3rd in Zanesville Ohio against Hebron Lakewood.