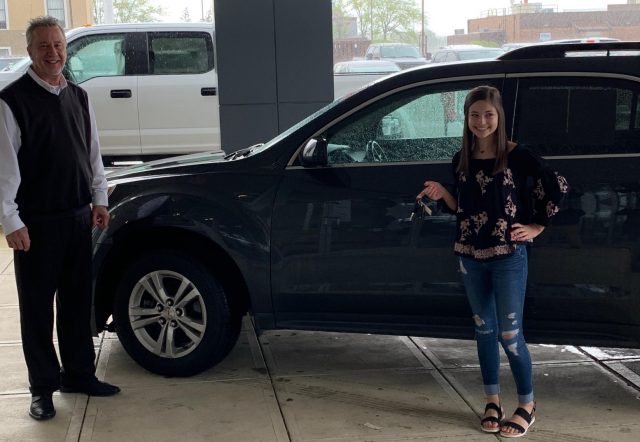 CIRCLEVILLE – A Circleville High School Freshman won a car today for just being a good student during the 2019-2020 school year.



Celebrating 10-years of honoring student academic achievement, Circleville High School has recently awarded a 2012 Chevrolet Equinox to freshman Erika Kluczynski in partnership with Coughlin Automotive of Circleville.
Coughlin Automotive, and Doug Winland, have been an incredible partner to the district in helping us recognize student academic achievement with this incentive program. Circleville City Schools is incredibly thankful to Coughlin Automotive for their immeasurable and unwavering support of our students.
Throughout the school year, students earn points and raffle tickets for the Coughlin car rental based on academic performance, monthly teacher referrals, and attendance. The program serves to incentivize acts that go above and beyond in the classroom, in character, and in effort.