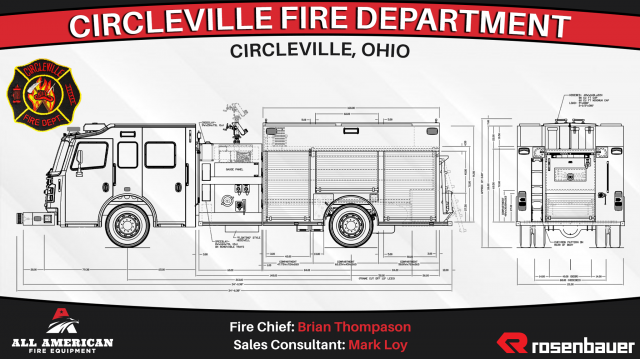 CIRCLEVILLE – Aging Equipment has plagued many rural first responder departments as small communities struggle to pay for full-time EMS and fire protection services all over the state. Help from an Ohio group that aims to find funding for these shortcomings through government grants has been a lifeline for Pickaway County.
Thompson reported that a grant that was started last year with Circleville Fire Chief Brian Thompson has netted 591,500 dollars to build a brand new Engine that will replace aging equipment. The city of Circleville does have a match of 5% of that cost or around 28,000 dollars.
Chief Thompson said that the grant was a commutative effort between himself, Captain Cavanaugh, Micky Smith, and City Safety Director Terry Frazier and couldn't have been successful without their help. Thompson said that after a build process with a spec engine/rescue combination apparatus. They made a choice on a new Rosenbauer Engine from All American Fire Equipment. The Fire Engine company has three locations one in Washington Court House.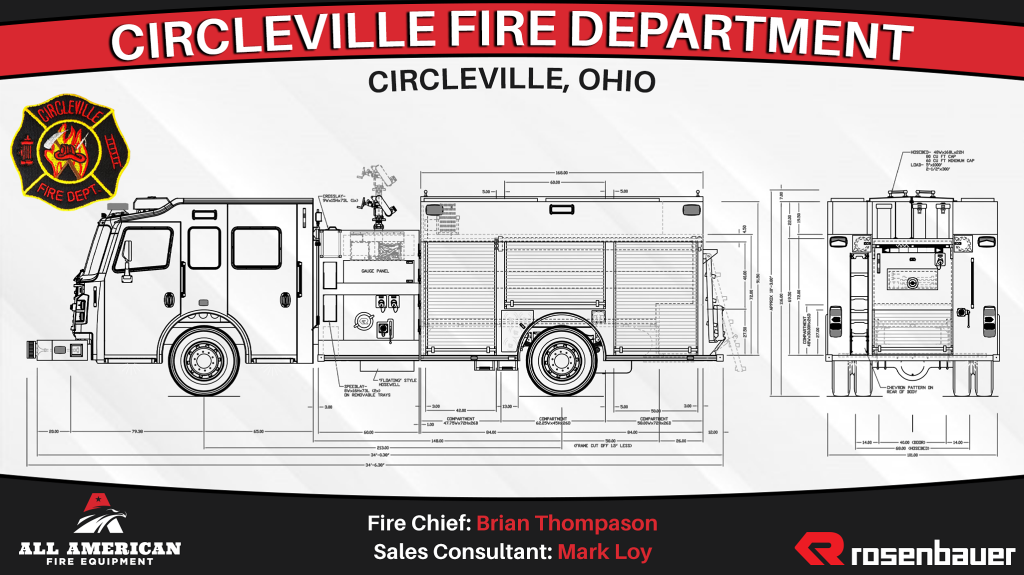 The new Engine Rescue will contain a 1,000 gallon water tank, a 1,500 gallon per minute pump, and a complete assortment of rescue tools for both fire related and car accident related situations. This will replace an antiquated piece of equipment that the department just retired.