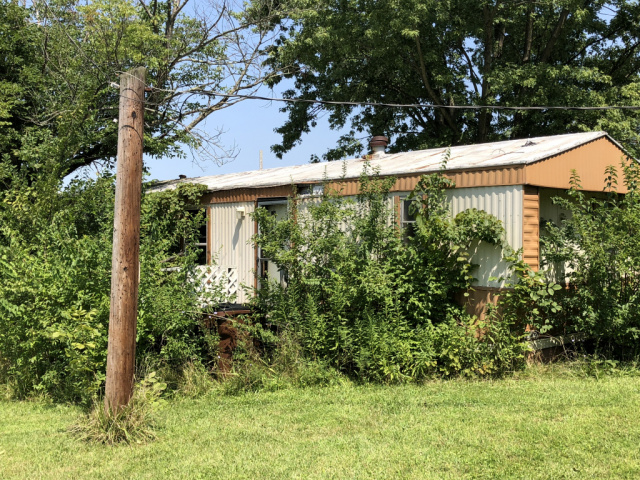 CIRCLEVILLE – During the Circleville Council Meeting a updated list of nuisance properties was announced, this new list includes outstanding water and sewer bills on certain utility accounts.  More people were added to the list and sadly none from the original posting on August 22,2018, were removed.
A ordinance levying assessments for cutting weeds and and the abatement of nuisances on lots was voted through on first reading on August 22,2018.  The ordnance reads owners of certain lots within the city, after receiving such notification for the cutting and destroying of weeds, have failed to comply with such notice and the Director of Public Service has therefore caused the weeds to be cut and the costs certified by letter to the Council of Circleville.
A Record of Ordinances levying assessments for outstanding delinquent water and sewer bills was announced at the September 4,2018 Council meeting.  The ordinance reads, "Whereas, the owners of certain parcels within the city, after receiving such notifications of payment request, have failed to comply with such notice to pay outstanding water and sewer monies due and the the Director of Public Servie is sending costs by certified letter to the Council of the City of Circleville pursuant to Section 743.04 of the Ohio Revised Code.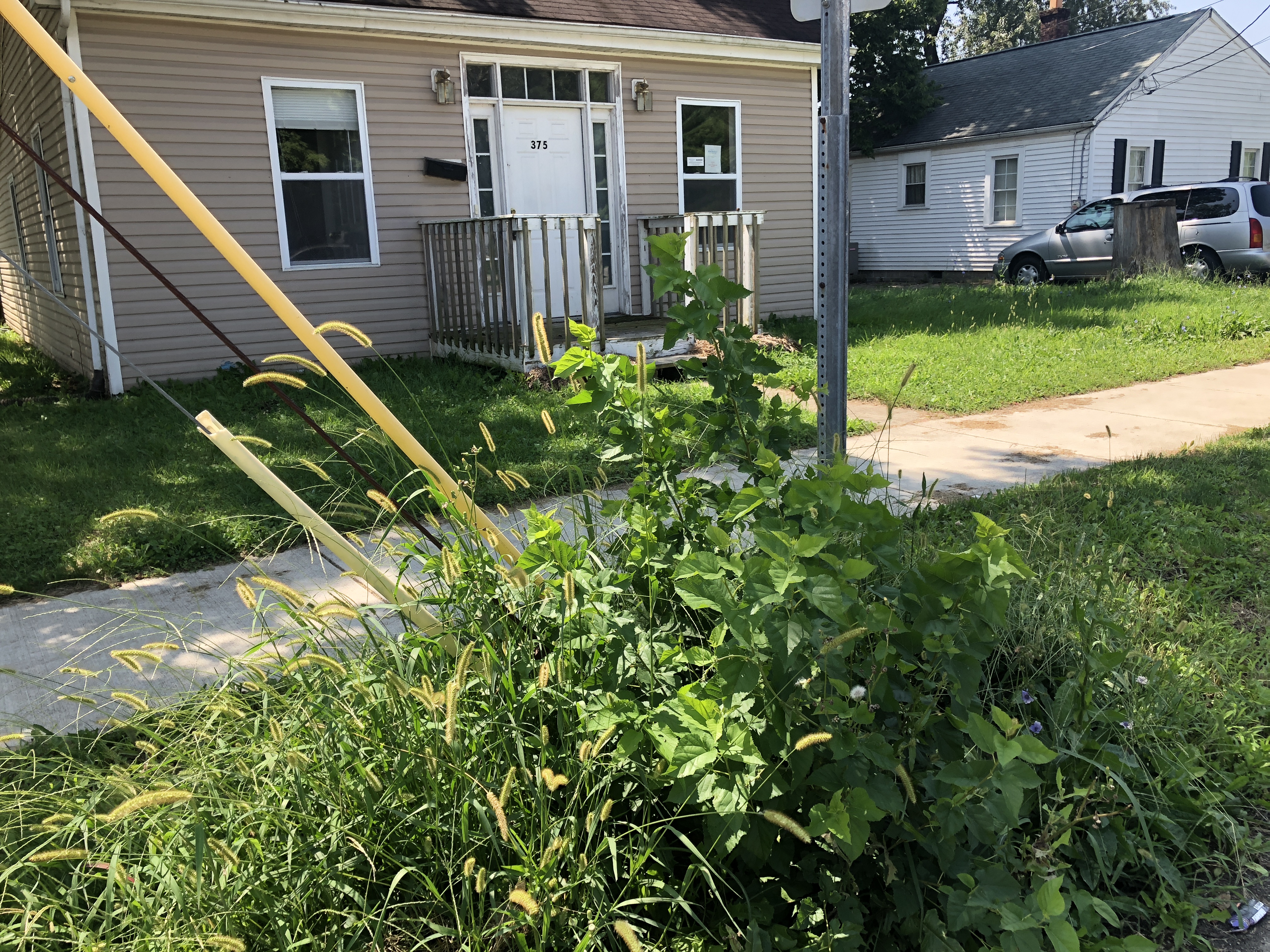 This is action that we take periodically to clean up properties that have been reported and health department has said we need to clean these up.  Our past practices have been to announce the owners and address publicly.  If you notice, we do have some frequent fliers on this list, said Julie Strawser Council.
Costs of weed cutting and cleaning up properties is paid by Circleville funds and tax levies are put on the property to get the money back eventually.  These are the people and properties on the list now.
Nathan Burge & Alica Harper 375 East Ohio Street Total Assessment cost: 288.64
WJ Real Estate Investments 412 South Pickaway Street Total Assessment 487.57
Sherri Evans 439 East Union Street Total Assessment cost 996.71
Larry & Diane Smith 214 Logan Street Total Assessment 2,587.36
Amy Copley 615 S. Scioto Street Pike Total Assessment 527.37
John Bowers Trustee Chatham road Total Assessment 898.05
Stephen Eaglin 360 East Mount Street Total Assessment 333.64
Jerome Humpries 510 South Scioto Total Assessment 592.28
William O'Rock 430 Sunnyview Total Assessment 372.93
On the new list of outstanding delinquent water/sewer bills these are the names of people who have delinquent accounts.  Upon collection of these debts, the monies can be returned to the appropriate utility funds for the City of Circleville.  The cost of these delinquent bills is paid by Circleville funds, you will notice that there are repeat offenders on both lists
Nathan Burge & Alicia Harper 375 East Ohio Street 1001.25
Ruby Miller 1010 South Court Street 263.06
Larry W & Diane S smith 272 S Sugar Street 470.76
Jason Coe 5148 W High Street 305.48
Timothy & Sandra Lingruen 217 E Mount St 1,124.11
Brenda L Setters 317 Clinton St 287.10
Jack & Janyce Turturcici 646 Marlin Ct. 776.78
Sherri A & Rodney Evans 421 E Union Street 291.35
Damon Allen Ford 14113 Jack Run Rd 116.39
Tonita Jones 4739 McLean Mill Rd 40.59
Thomas B &Thomas L Hunt 1207 Williams Dr 127.59
Mohammad R Qamar 2209 Cony Island Ave 127.59
David M Weaver 2175 Arapaho Dr Apt 2 127.59
Nora E Copley 45 Skyline Dr 127.59
Duane Speakman Jr 350 Ray ave 567.76
Paul Wood 227 Town St 193.74
Diane Strawser 460 E Ohio St 127.59
Nathan E Lotton 47 Thomas Sumter St 127.59
Jacqueline & Clarence Griffey 1233 Norfolk Ave 127.59
William J & Lilly C Romine PO BOX 575 27.59
Shelia Jo Davis 18329 State Route 327 127.59
Emma Louise Matz 22510 Dogwood Ln 127.59
Richard & Peggy Bigham 8514 Chillicothe-Lancaster Rd. 287.72
Carl Conrad Jr 232 Town St 119.31
Frontgate Properties LLC 9788 Stoutsville Pike 77.05
Jeffrey D Hatfield 562 Mapleview Ln 327.64
Gary Morrison 488 Stella Ave. 276.74
Shonna Seymour 612 Renick Ave 285.88
Richard Summers 7865 Brook Miller Rd. 25.79
Wodrow & Carolyn Sue Collins 1115 S Washington St 51.59
Marina & Paul Burriss 18536 Ringgold Southern Rd 77.07
Henry V Detty 1108 S Washington St 1735.86
Anita K Hashman 575 Renick Ave 400.12
James I & Rebecca S Holland 966 S Pickaway St 235.56
Angela R & William Penix 509 E Mound St 1978.67
Troy F & Nell N Stidham 28700 US RT 23 South 213.26
Richard Brock Vanover 1770 Chippewa Dr 209.70
Please if you see someone on these accounts message or tag them as some are pretty small.